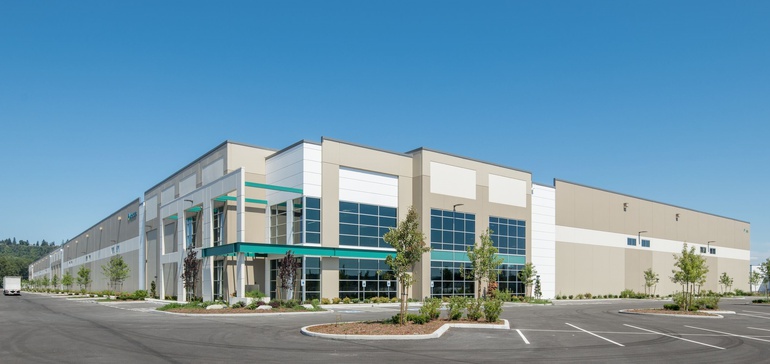 Article featured on supplychaindive.com and written by Deborah Abrams Kaplan on March 5, 2019.
Much of the focus on reducing greenhouse gases in the supply chain falls on the transportation industry. Electric cars, cleaner fuels and more efficient last-mile deliveries are just a few of the options shippers and carriers are assessing.
Facilities are often overlooked as an energy hog. Compared to other large greenhouse gas emitters, the building sector has the greatest potential for significantly reducing these emissions, according to the World Green Business Council. In fact, buildings use more energy in the U.S. than either the industrial or transportation sectors.
Whether new construction or retrofitting, warehouses can be designed with sustainable practices, and it's not an all-or-nothing approach. Here are some of the features for operations managers to consider in a sustainable warehouse, and how moving into a green building could result in significant cost savings.
Location, location, location!
The warehouse site is critical for sustainability. Buildings use 41% of the energy in the U.S., and 29% is used for transportation, according to the U.S. Green Building Council (USGBC).
Tenants want their distribution centers located near urban zones to minimize transportation in and out of the building. They want to be close to the freeways, ports, highways and airports. "They're also trying to minimize cost and emissions," Jeannie Renne-Malone told Supply Chain Dive. Renne-Malone is vice president for ESG (environment, social responsibility and governance) for Prologis, which designs, builds and operates warehouses globally.
When distribution centers are close to urban areas, not only can trucks drive shorter distances between transportation hubs like airports or rail yards, but employees can more easily get to work using public transportation. Building in a central location also reduces the need for additional infrastructure, as the streets, water pipes and utility lines are already in place.
Inside the 4 walls
Building materials: Insulation can save energy and improve worker comfort. Materials that have lower polluting properties like specialized paints, adhesives, wood products, sealants and carpeting can improve the building's air quality while using fewer chemicals in their production as well.
Sensors: These can monitor not only lighting needs and room occupancy but can be used for other types of resource management, like gas and water. Submeters can monitor refrigeration units, machinery and other equipment for usage and energy savings.
Lighting: This is a primary driver of a facility's electrical load, said Renne-Malone. LED lighting is the main sustainable upgrade for preexisting buildings. Prologis has efficient (which it defines as T5 or T8 fluorescent or LED) lighting in 88% of its portfolio. The company is accelerating LED adoption, which was in 27% of their buildings at the end of 2018, with a goal for 100% LED lighting by 2030.
Daylighting tubes, sometimes called solar tubes, are sheet metal cylinders with polished interiors that reflect and channel the outside light into the interior, preserving its intensity. Each tube acts as a light, to reduce or eliminate artificial light use during the daytime hours.
Fans: Cooling and heating systems can be less efficient in warehouses, which are vast, open spaces. Fortunately, these systems are not needed in every climate or season. Some warehouses find that high volume low speed (HVLS) fans are efficient at moving cool or warm air around the room, to keep workers comfortable while decreasing energy use. They can be helpful even in climates requiring air conditioning or heating.
Building owners who want to improve sustainability on current buildings can conduct a thermographic inspection, using a non-intrusive infrared imaging technique to identify uncontrolled heat gain or heat loss. The doors, walls and roof can be scanned to find possible improvements.
Read more on the elements of a sustainable warehouse here.