Article from DC Velocity and written by Victoria Kickham on November 14, 2018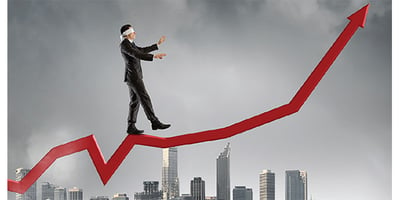 The economic outlook for 2019 remains positive, but transportation and logistics professionals should prepare to manage some growing supply chain risks in the year ahead, economist Jason Schenker told attendees at a transportation industry technology conference in Dallas this week.
Schenker predicted moderating economic growth ahead, pointing to continued strength in U.S. and European manufacturing markets coupled with a slowing manufacturing economy in China. Here at home, logistics and transportation providers should keep a close watch on tariffs, labor-related issues and freight market volatility, among other challenges, he said in a keynote presentation at MarketWaves18, hosted by logistics data and analytics provider FreightWaves. Schenker is president and chief economist of financial market research firm Prestige Economics.
The ongoing trade war between the United States and China poses one of the greatest risks to the economy, and Schenker said the situation "may not unwind very quickly" in 2019. Conditions are likely to fuel freight market volatility heading into the New Year, he added, especially as companies increase imports ahead of tariffs on Chinese goods set to take effect in January, raising the risk of a drop-off in imports in the first quarter.
Read the full article at DC Velocity.