The Shippers Group has opened another brand new distribution center in Richmond, Virginia. This brings the number of new DC openings to two in 2019, and adds a second TSG distribution site in the great state of Virginia. With a total of 11 DCs nationwide, the addition of 437,000 square feet of space raises the total square footage of The Shippers Group to just over 5 million square feet.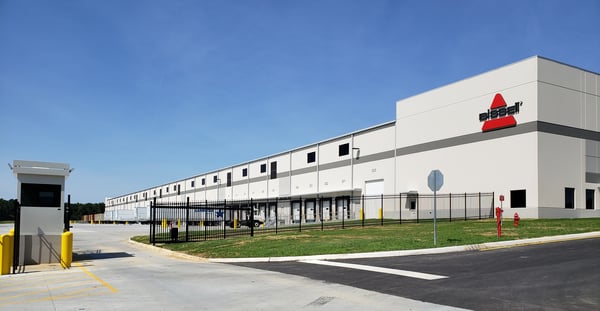 Rob Doyle, President of The Shippers Group explained that, "after weeks of construction delays, the facility became operational last week. For several weeks our associates dedicated to the start-up have put in countless hours under some challenging conditions so that we could begin receiving and processing inbound containers while construction continued. We are very proud of our team for their tireless dedication to ensure a successful start-up especially under these conditions."
A dedicated contract facility, TSG's Richmond DC is the result of a twelve-year relationship with one of the nation's top names in floor care. Significant business growth in e-commerce prompted the decision to select The Shippers Group to support their omni-channel needs. As a result, The Shippers Group has operated DCs in Mesquite, TX and Rialto, CA, handling about 271,333 orders in 2018. TSG orchestrates fast shipments leveraging their WMS to support sales growth through mass retailers outlets, website and home shopping networks and e-commerce outlets Walmart.com and Amazon.
When fully ramped up, TSG in Richmond, VA will employee 45 associates and is expected to ship approximately 248,000 orders per year, handling both full pallets and single orders for individual customers. Their ability to perform all these services provides supply chain efficiency improving service to markets and cost efficiency. TSG has demonstrated the ability to handle erratic order volume and scale up quickly.
The Shippers Group is a leading national third party logistics company providing public and contract warehousing, transportation, e-commerce and contract packaging services. With 11 locations in five states, the company employs approximately 1,300 associates.
For more information about our locations at The Shippers Group, visit us on our website here!