The Shippers Group is pleased to announce our newest team member, Randy Yang, as our Training and Development Manager!
Our core values of Integrity, Innovation, Excellence, and Safety all stem from one crucial aspect: Training. This is why we created the Training and Development Manager role—to help in building up a scalable training structure and to design both short-term and long-term roadmaps for our organization's training.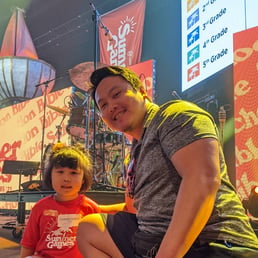 As the Training and Development Manager, Randy will oversee the design and development of our training content and establish industry best practices for: training design process, training delivery method for higher consistency and quality, and adopt key tools and technologies as it relates to organizational training.
Graduating from UCLA with a Master's degree in Education and a thesis on cognitive learning theories, Randy has a variety of related experience in K-12, Adult Learning, Medical, SaaS, and the Finance industry. In addition to his new role at TSG, he is also the cofounding shareholder of an LLC that focuses on metalworking's quality compliance.
During his free time, Randy enjoys taking his family outdoors to places that are less crowded and closer to nature. His hobbies include playing guitar, singing religious songs, and drawing educational cartoons for kids.
When asked about joining The Shippers Group, Randy responded, "I chose to join the Shippers' team because the values in 'The Cowboy Code' include integrity and humanity—two of which are very important to me."
We are excited to have Randy as part of our team and for the innovation he will bring to our training and development!
Congratulations, Randy!
---
The Shippers Group is a leading national third-party logistics company headquartered in Dallas, Texas with distribution facilities in Texas, Georgia, California, Illinois, Florida, and Virginia totaling 16 locations and over 6.5 million square feet of space. In addition to warehousing and transportation services, the company provides contract packaging and e-commerce fulfillment to the food, consumer goods and automotive industries. The Shippers Group was founded in 1901 and today employs over 1,500 associates nationwide.