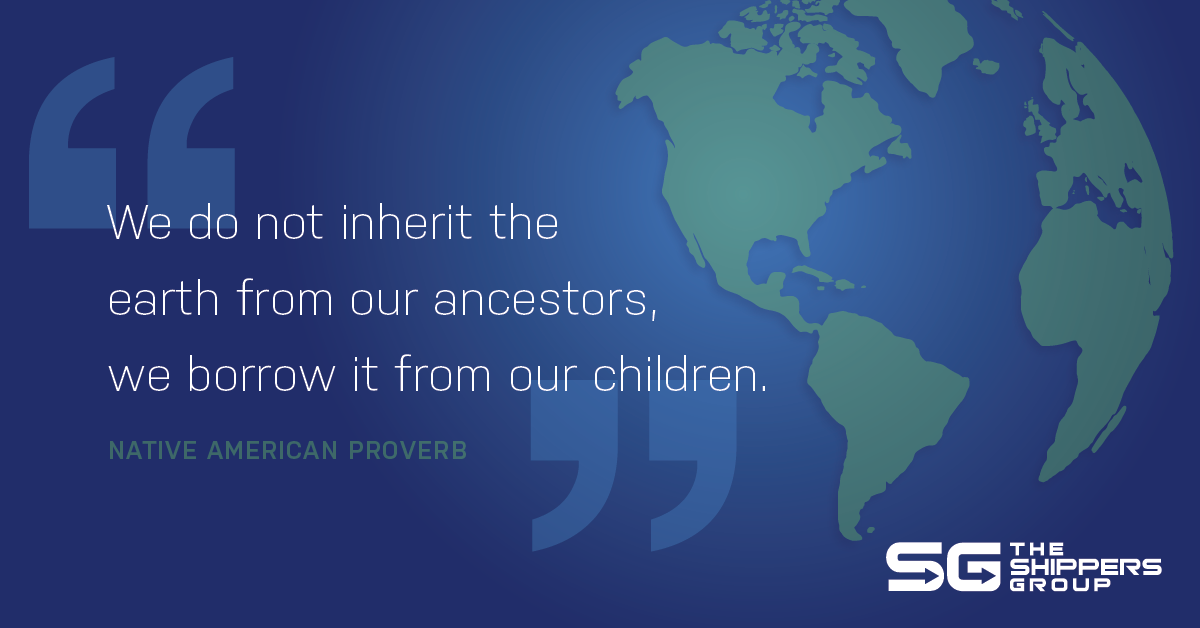 Earth Day is a global civic event promoting the movement of environmental protection through conservation and pursuit of global environmental sustainability. This year's Earth Day has special significance given we're in the middle of a global pandemic of the novel COVID-19 virus. Earth Day is an initiative intended to protect the natural environment for the overall health and sustained well-being of individuals and species for this generation and for generations to come.
As an Inbound Logistics Green 75 Logistics Partner, The Shippers Group is committed to protecting the environment and has developed a pro-active approach to ensure the long-term viability of the communities we serve by optimizing resource needs; reducing environmental, energy or social impacts; and managing resources. The specifics of TSG's program benefits our customers, our employees, our company and the world.
For more information on The Shippers Group's Sustainability Policy click here.
---
The Shippers Group is a leading national third party logistics company located in 6 state with over 5.4 million square feet of distribution space. In addition to 3PL warehousing services, the company also provides contract packaging, ecommerce and transportation management services.
Learn more about The Shippers Group's locations and services by clicking here.