Last week, a few of our members from our corporate team spent the day volunteering at a Habitat for Humanity ReStore. As part of the Shippers Gives Back program, our team is committed to giving back to our communities by supporting charitable donations and by engaging in several volunteer opportunities throughout the year. Participating in volunteer activities like this reminds us of the importance of improving the lives of others. Each time we participate in these volunteer activities, not only are we strengthening our communities, but also our team as we work together to promote well-being for everyone.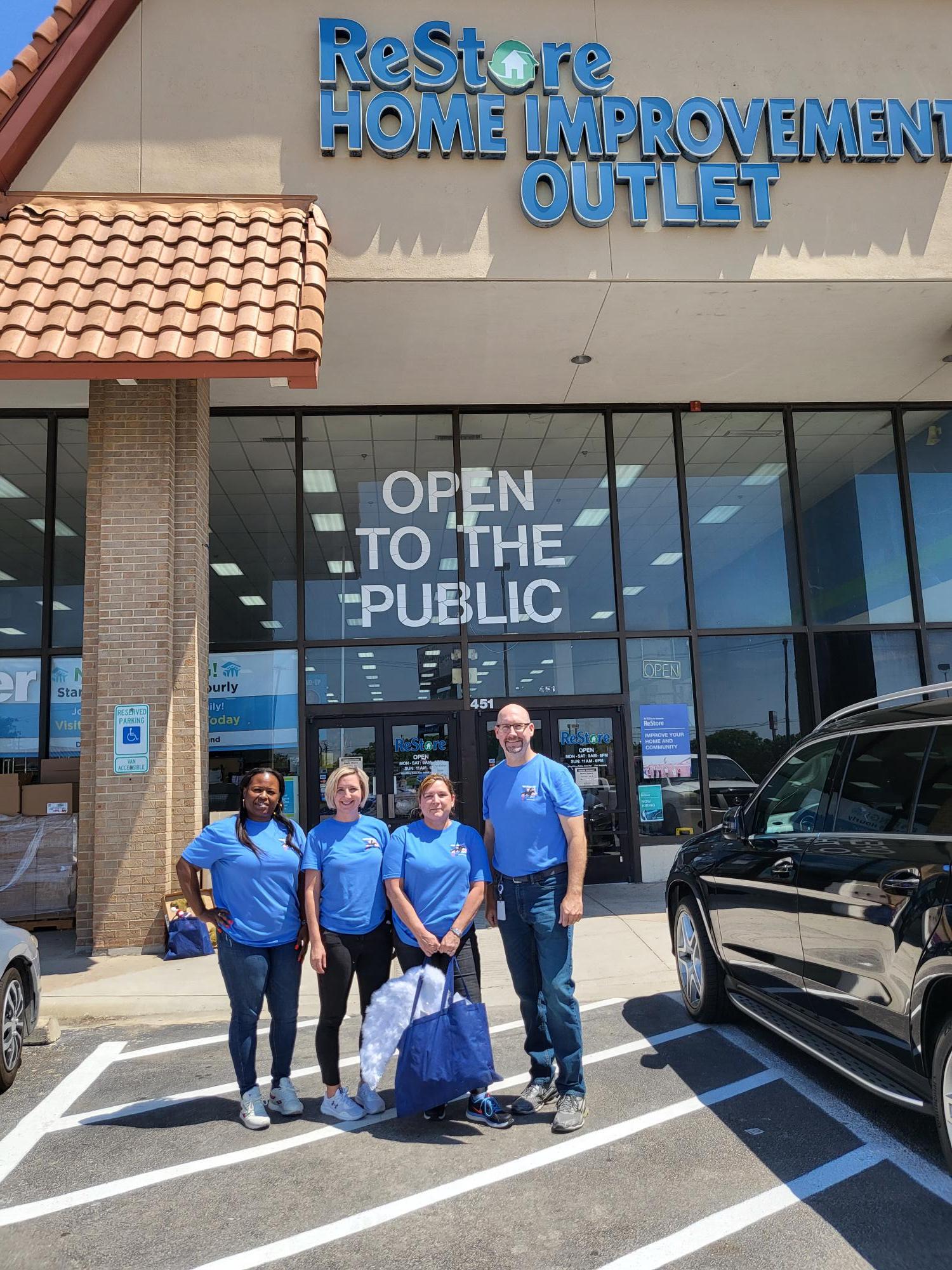 Pictured L-R: Eliza, Amanda, Diane, and Rob


Eliza Willis, Amanda Bowden, Diane Villafana, and Rob Doyle spent the day helping at the ReStore by tagging items, unboxing furniture, rearranging store items, unboxing charitable donations, and placing items on display for sale. By helping the Habitat ReStore, they supported homebuilding projects that benefit families in our community, as well as around the world. It was a fun and rewarding time for our team!
About Habitat for Humanity ReStores
Habitat ReStores are independently owned reuse stores operated by local Habitat for Humanity organizations. ReStores accept donations and sell a constantly changing inventory of diverse, high-quality merchandise to the public at a fraction of the retail price, while diverting reusable household items and building materials from area landfills.
Sales of donated items help Habitat for Humanity partner with local families to build, rehabilitate and repair safe and affordable homes in your community and around the world — a good deal for you, your community, and the environment. With the help of their surrounding communities, their mission is to help families achieve the strength, stability, and self-reliance they need to build a better future while creating stronger neighborhoods.
---
The Shippers Group is a leading national third-party logistics company headquartered in Dallas, Texas with distribution facilities in Texas, Georgia, Florida, and Virginia totaling 11 locations and over 5.2 million square feet of space. In addition to warehousing and transportation services, the company provides contract packaging and e-commerce fulfillment to the food, consumer goods and automotive industries. The Shippers Group was founded in 1901 and today employs over 1,500 associates nationwide.