Safety is a core value of ours at The Shippers Group. Furthermore, it is the commonality behind every decision and action we take.
Our associates at The Shippers Group understand the value of our safety culture – everyone, at every level of the company, is a champion of this core value. Associates are empowered to put their safety before all else because while the work they do is important, getting home to their families in the same condition they arrived at work, is much more important.
As a result of our approach to safety, we have seen our teams reach incredible new heights. In particular, our team at Wilmer just reached an astonishing milestone – celebrating 1,000 days injury free with no OSHA recordables!
"1,000 days since the last OSHA recordable injury is an incredible accomplishment and exemplifies our team's focus on our most important core value—safety. Congratulations to General Manager, Juan Sánchez, and the entire Wilmer team for reaching such an important milestone. The Wilmer facility is our second facility to reach 1,000 days injury free, joining our Grand Lakes facility in the exclusive club. I wish the Wilmer team, as well as all our sites, the best as they continue their safety success." – Rob Doyle, President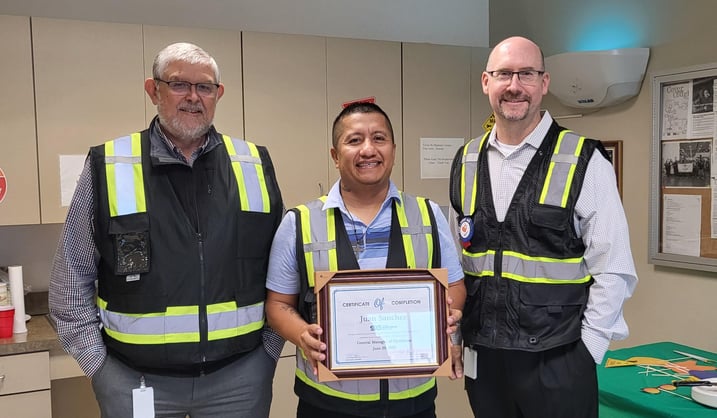 We are grateful to have such great management teams here at The Shippers Group that wholly buy into safety as our core value and are willing to go the extra mile to deliver on the safety promise. It has set a tone for our associates, which is seen through their diligence to make milestones like this possible. Thank you to all associates for the extra time, care, and consideration to put safety at the forefront of everything we do!


Congratulations, Wilmer Team!


---
The Shippers Group is a leading national third-party logistics company headquartered in Dallas, Texas providing supply chain support to brand leaders and market innovators in industries including food and consumer packaged goods. With food-grade multi-client and dedicated distribution facilities in the United States, The Shippers Group provides supply-chain solutions with outsourced warehousing, transportation, contract packaging, and e-commerce fulfillment services. Since 1901, The Shippers Group has relied on core values of integrity, innovation, excellence, and safety to grow customer relationships, focus on continuous improvement, and engage sustainable business practices that deliver results. More information is available at www.theshippersgroup.com.