Food Logistics, the only publication exclusively dedicated to covering the movement of product through the global cold food supply chain, named The Shippers Group as one of the winners of this year's Top 3PL & Cold Storage Providers Award, which recognizes leading third-party logistics and cold storage providers in the cold food and beverage industry.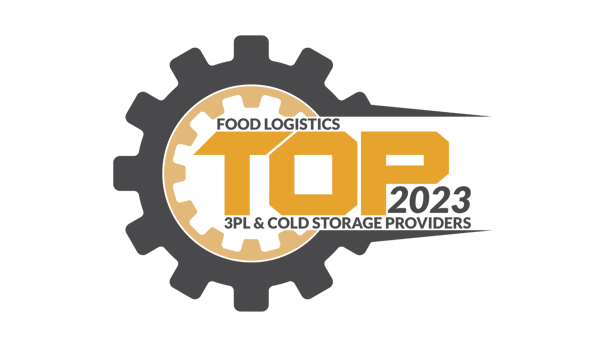 "From driver shortages to natural disasters, the last 12 months have continued to challenge the 3PL space. But it's the 3PLs and the cold storage providers that keep moving cold food product through the chain, despite the disruption," says Marina Mayer, Editor-in-Chief of Food Logistics and Supply & Demand Chain Executive. "And, it's these 3PLs and cold storage providers that work to adopt and adapt to operate in a safer, more efficient manner. That's why it's important we honor and celebrate the top 3PLs and cold storage providers, both nationally and internationally."

Many of this year's winners offer a variety of 3PL services, including air cargo, bulk/liquid bulk transportation, direct-store delivery, freight forwarding, refrigerated trucking, truckload brokerage, and more. Many of the cold storage services offered range including blast freezing, cross docking, inventory management, and warehousing/distribution management.

Click here to view the full list of 2023 winners. To learn more about other Food Logistics' awards, click here.

About Food Logistics

Food Logistics reaches more than 26,000 supply chain executives in the global food and beverage industries, including executives in the food sector (growers, producers, manufacturers, wholesalers, and grocers) and the logistics section (transportation, warehousing, distribution, software, and technology) who share a mutual interest in the operations and business aspects of the global cold food supply chain. Food Logistics and sister publication Supply & Demand Chain Executive also operate SCN Summit and Women in Supply Chain Forum. Go to www.FoodLogistics.com to learn more.
---
The Shippers Group is a leading national third-party logistics company headquartered in Dallas, Texas providing supply chain support to brand leaders and market innovators in industries including food and consumer packaged goods. With food-grade multi-client and dedicated distribution facilities in the United States, The Shippers Group provides supply-chain solutions with outsourced warehousing, transportation, contract packaging, and e-commerce fulfillment services. Since 1901, The Shippers Group has relied on core values of integrity, innovation, excellence, and safety to grow customer relationships, focus on continuous improvement, and engage sustainable business practices that deliver results. More information is available at www.theshippersgroup.com.