This week wraps up our Annual Safety Training Month at The Shippers Group, and to conclude this month of training, we are sharing tips on creating a safer LockOut/TagOut program.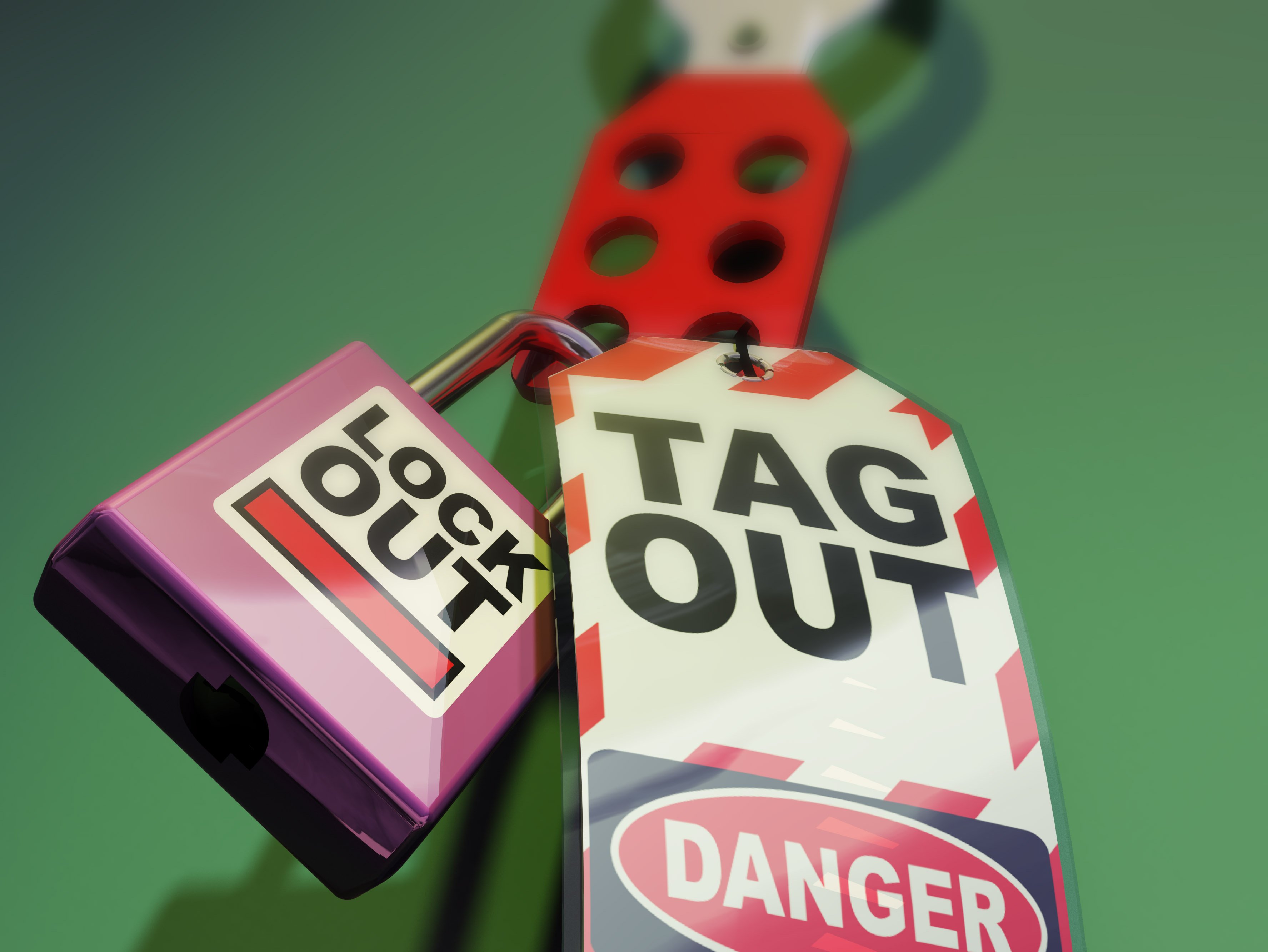 LockOut/TagOut (LOTO) compliance is crucial for workplace safety. Sometimes referred to as an Energy Control Program, it is a plan to control hazardous energy or equipment to prevent workers from harm when performing maintenance or service activities. Regardless of what you call it, you need to know what part you play in it. If you are involved in the LOTO process you have a role, whether you're an authorized employee, an affected employee, or sometimes both.
Authorized Employee – Trained and authorized to perform LOTO procedures on a machine or equipment.
Affected Employee – Doesn't perform LOTO procedures but either operates the machine or equipment that is involved in LOTO or works in an area where it is located.
When thinking about LockOut/TagOut, a lot of times electrical is the only hazardous energy you are thinking of. However, there are additional energies you need to consider: Electrical, Mechanical, Thermal, Hydraulic, Chemical, and Pneumatic.
Here are a 5 safety steps you can take to improve your LOTO Program and ensure the safety of workers:
Ensure Procedures are Well Documented—Having detailed documents of procedures eliminates confusion and keeps all parties—workers and management—on the same page. These documents also provide a valuable training resource.
Clearly Mark Isolation Points—All isolation points should be clearly identified with consistent tags or labels. These tags and labels should be easily visible.
Implement an Effective Training Program—A successful LOTO is only as successful as its training. It is important that everyone knows their role. Training should be tailored to each specific workplace and should be routinely conducted.
Standardize—Standardizing your LOTO program establishes consistent expectation while also simplifying training. It allows employees to become knowledgeable and familiar with the process, which creates a safer work environment.
Evolve—Whether it's an updated OSHA requirement or a new piece of technology, your LOTO program should always be changing and evolving. It is important to make sure your program is up to date to eliminate weaknesses.
Implementing and routinely training LOTO safety procedures is crucial for workers' safety. Prioritize safety as a company value, regularly reinforce it, and you will be well on your way to creating a company culture where every associate has safety top of mind every single day!
---
The Shippers Group is a leading national third party logistics company located in 6 states. In addition to 3PL warehousing services, the company also provides contract packaging, ecommerce and transportation management services.