It's no surprise that 2021 was a year of supply chain disruptions. From labor shortages to rising COVID-19 cases, to extreme weather events, we saw many events that contributed to growing port congestions and manufacturing delays. This resulted in a lot of out-of-stock, long lead times, and inflated prices as supply could not keep up with the rising demand.According to the data released from Resilinc, the world's leading supply chain risk monitoring and mapping solutions, supply chain disruptions were up 88% in 2021. The data also revealed that disruptions due to supply shortages increased 452% from the previous year.
What Led to Global Supply Chain Shortages in 2021?
Labor Shortages
2021 quickly became known as "The Great Resignation" as waves of people quit their jobs due to the pandemic and rethought where and how they work. In November, a record 4.5 million workers left their jobs, according to the Labor Department's Job Openings and Labor Turnover Report. Companies, both big and small, faced worker shortages that have resulted in shipping delays and cancelled orders. This has driven prices higher contributing to the rising inflation, which when combined, is impacting economic growth in some areas.


Factory Fires
Resilinc issued 1,946 verified factory fire alerts last year—an increase of 129% from 2020. The jump in factory fires most likely resulted from gaps in regulatory and process execution, as well as a shortage of skilled labor in warehouses. The industries most affected by the fires were automotive manufacturing, food and beverage, aerospace, life sciences, and home furnishings.


Port Congestion
In March of 2021, a ship became stuck in the Suez Canal, suspending navigation through the canal temporarily. After six days, they were finally able to dislodge the ship from the banks, but at this point there were already 367 ships left waiting. This created a ripple effect as port and carrier schedules were now off schedule, and as ports in Europe prepared for congestion.


Natural or Environmental Occurrences
California experienced more frequent, severe wildfires last year which created choke points for inventory traveling via rail and truck. Tropical Storm Ida also made landfall in Louisiana in August of 2021, which closed the Port of New Orleans and halted rail operations. Where Ida hit was home to several oil refineries and petrochemical plants, which had already been affected earlier in the year from disruptions caused by the winter storms in Texas.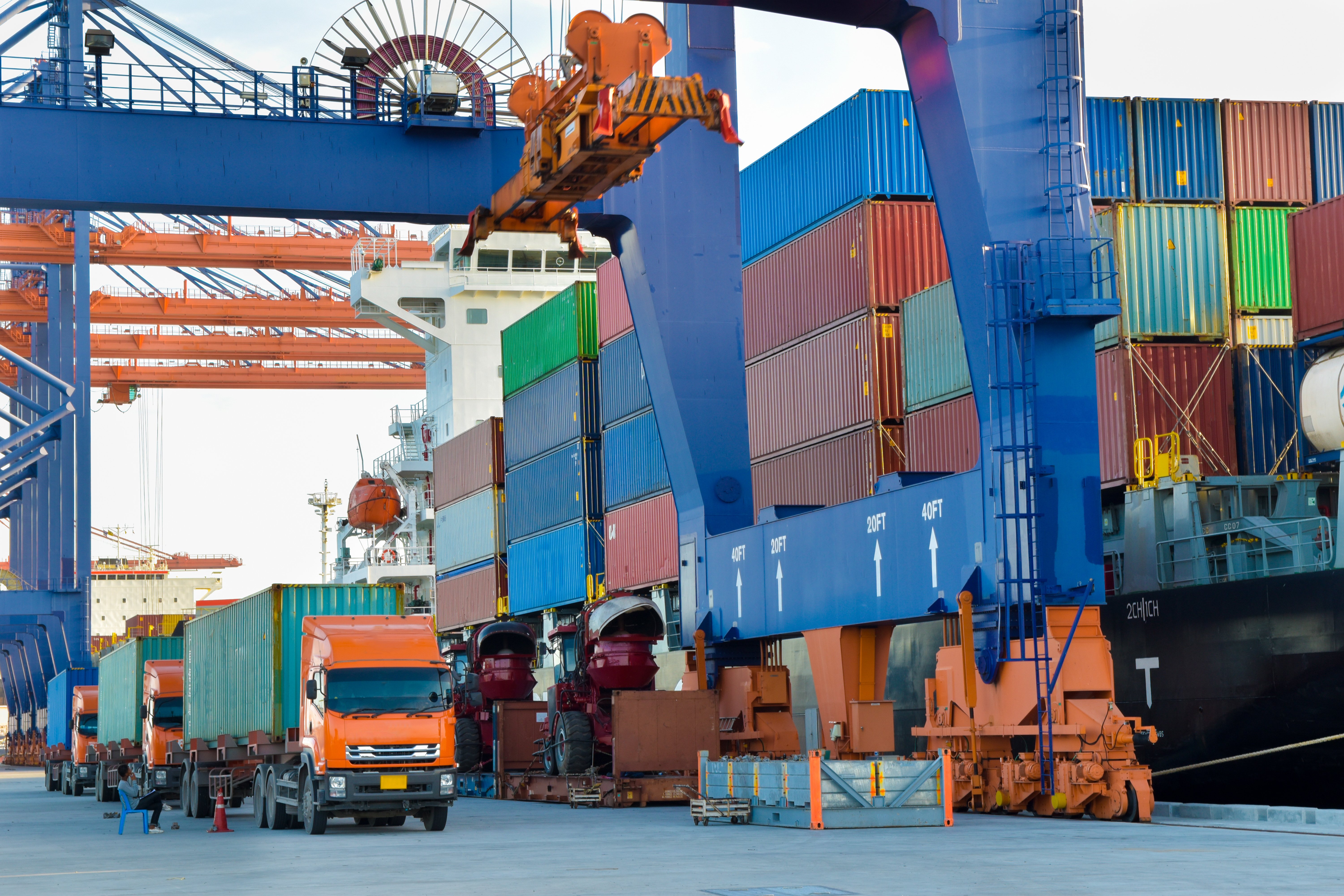 Looking Ahead
So what does that mean for 2022? Will the Supply chain recover this year? While many supply chain disruptions we faced last year were unpredictable, there's no guarantee. However, there is a chance that supply chains could start to slowly recover toward the second half of this year as companies have had time to adapt their business models. There have also been several proposals put into place by the current administration to address the disruptions—some of which are aimed at providing immediate relief, and others aimed to improve supply chain resilience in the future.
In June of last year, a "disruptions task force" was announced, which is led by the Secretaries of the Department of Transportation, Commerce, and Agriculture. They created an agreement to operate the Port of Los Angeles and enlisted help to finally move goods off of the docks. In addition to this, Congress also passed an extensive infrastructure bill in November to upgrade America's Ports and Waterways.
With nearly two years of experience dealing with the pandemic, companies have also had the chance to rethink and strategize how they move their goods around the world. Many businesses have started adopting better ways to weather future disruptions, such as moving away from the just-in-time model, increasing inventories, and diversifying their supply chains.
As we look ahead to this year, there is a lot to consider, but 2021 equipped us with the knowledge and experience to maintain operational efficiency throughout constant disruption. With this knowledge, we can navigate 2022 with confidence as we work to create a sustainable workforce and technology-driven strategies.
---
The Shippers Group is a leading national third-party logistics company headquartered in Dallas, Texas with distribution facilities in Texas, Georgia, California, Florida, and Virginia totaling 13 locations and over 5.5 million square feet of space. In addition to warehousing and transportation services, the company provides contract packaging and e-commerce fulfillment to the food, consumer goods and automotive industries. The Shippers Group was founded in 1901 and today employs over 1,500 associates nationwide.