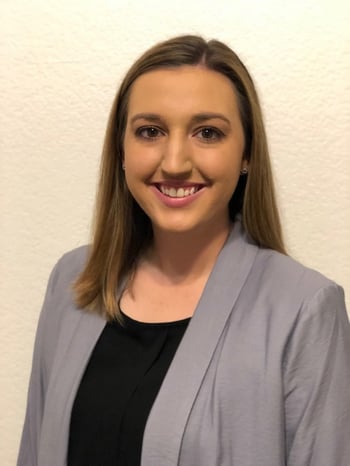 Congratulations to Amy Landers who was recently promoted from IT Manager to Director of Information Technology at The Shippers Group! In a recent conversation with Amy, she talked about her career:
How long have you worked for The Shippers Group?
Amy: I have worked for Shippers just over 5 years.
What positions have you held here at TSG?
Amy: I came on board as part of a 2-year management training position. Through the program, I worked on the floor in multiple operations roles, doing everything from receiving loads to picking orders and running a shift. I also worked in Customer Service and Inventory Control. I moved into an operations/systems role after the program, and I was promoted to IT Manager in 2016. I've helped on numerous start-up teams, converted multiple buildings to RF/LP, and worked on teams that designed and implemented new processes.
What are your primary responsibilities in your new position?
Amy: I'm focused on making sure The Shippers Group is ahead of constant information technology changes in our industry. I oversee our network security, new system implementations, and identifying new technologies that will advance our operations.
Where do you see our future in regard to new and innovative programs?
Amy: Our management team embraces technology, and we are working on innovative advancements for improved productivity and operational efficiency. These do not only include systems enhancements but also enhancements and expansion of voice pick technology and layer pick.
What is your favorite memory at The Shippers Group?
Amy: My time at Shippers can't be summed up in just one memory, however, I've most enjoyed starting up new buildings. It is amazing to see the progress from a piece of land to a fully functional operation and knowing that I was part of the team that worked together to make it happen.