Congratulations to Angela Mitchell who was recently promoted to Operations Manager at our Jonesboro, GA packaging facility!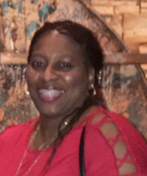 Angela has been with The Shippers Group for seven years, where she began by working the shipping and receiving window. From there, Angela worked her way up to Business Proposals, Customer Service, Lead Customer Service Clerk, and her most recent role as Office Manager for the last four years.
In her new role as Operations Manager, Angela will be overseeing the entire logistics process, including managing supplier relations with our customer, controlling and monitoring inventory, managing the shipping and receiving of products, and managing the front office.
Outside of work, Angela enjoys roller skating, reading, and spending time with her family. She is happily married to her husband of 30 years, Steven, with whom she shares two adult children and four beautiful grandchildren.
Angela has been a huge part of our success over the years, so we have no doubt she will excel in this new role!
Congratulations, Angela!
---
The Shippers Group is a leading national third-party logistics company headquartered in Dallas, Texas with distribution facilities in Texas, Georgia, California, Illinois, Florida, and Virginia totaling 16 locations and over 6.5 million square feet of space. In addition to warehousing and transportation services, the company provides contract packaging and e-commerce fulfillment to the food, consumer goods and automotive industries. The Shippers Group was founded in 1901 and today employs over 1,500 associates nationwide.