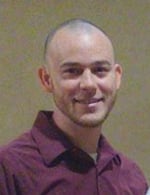 From Illinois to Georgia, Anthony Ebert's hard work and dedication has positively impacted TSG's Packaging Operations since 2014.
The Shippers Group is committed to developing talent and promoting associates from within the company. Anthony started with TSG in September 2014 as Inventory Supervisor at The Shippers Group's 1,000,000 square foot facility in Bolingbrook, IL. In February 2016, Anthony was promoted to General Manager of Packaging Operations where he successfully managed the oversight of labor and production efficiency.
Earlier this year, Anthony was presented with the opportunity to relocate within The Shippers Group to the Jonesboro, Georgia facility. Today as General Manager of Packaging Operations in Jonesboro, Anthony is responsible for leading 300 associates who package and ship approximately 8 million cases of product per year, while at the same time managing costs to budget and exceeding service level standards.
When asked what really stands out in his mind regarding the time he has worked at The Shippers Group Anthony replied, "I believe what sets The Shippers Group apart is that we do not simply have a boss, or a Manager, we truly have mentors. Through the Emerging Leaders Program I have seen personal growth that has directly impacted our successes in Bolingbrook, IL and Jonesboro, GA. It is easy to see why The Shippers Group continues to grow with leaders in place that develop and mentor from within."
In Anthony's free time he enjoys playing multiple competitive sports with his family as well as his wife of 6 years Patti-Ann. When he is not playing sports, Anthony likes nothing more than to enjoy time outdoors fishing, camping and swimming in his pool with his family and his two little girls ages 3 and 4 years old.
To learn more about our Emerging Leaders Program and careers at The Shippers Group please visit us here.