Safety is our #1 priority at The Shippers Group, and April has been designated as First Aid and CPR month. While safety is always top-of-mind at TSG, specific importance is placed on First Aid and CPR during the month of April. Read on about the ways in which TSG is highlighting Heart-to-Heart month among associates.

All associates are required to participate in First Aid Awareness Training on Safety Plus Web.
Every shift at all locations will ensure they have a minimum of two Certified First Aid/CPR-trained individuals.
CPR training is a combination of online and hands-on training.
Every facility ensures they have a trained First Response Team who:

Knows exactly what to do in an emergency situation.
Can handle fire response, first aid, spill containment, etc.
How to Perform CPR Safely During the COVID-19 Pandemic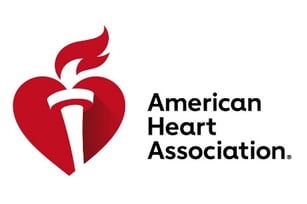 Information provided by the American Heart Association states Hands-Only CPR has been shown to be as effective as conventional CPR in many cases. If you have completed CPR training, and feel comfortable doing so, you should also give breaths. Overall, compressions with breaths is the most effective CPR in helping to save lives, especially in children/infants, and people whose hearts have stopped due to a drug overdose, drowning, and other respiratory issues. But, the most important thing is to do what is most comfortable for YOU.
The University of Texas Science Health Center at Houston has provided a training video to help you know how to more safety administer first aid to a coworker, friend, or loved one during the COVID-19 Pandemic.
First Aid Basics
The 3 P's of First Aid
Preserve Life

Prevent Further Injuries

Promote Recovery

First Aid is immediate care for an illness or injury. In any emergency situation, the number one goal is to PRESERVE life. A quick assessment of the scene will determine if there are any lingering dangers. Then, a bystander or first responder can begin to administer first aid by starting the C-A-B procedure.
C-A-B Procedure
Quality of

Circulation
Ensure victim has a clear

Airway
Determine if the victim is

Breathing

and perform CPR if the victim is not breathing
Next, work to keep the patient stable and comfortable to PREVENT the situation from becoming worse and begin applying the appropriate first aid techniques. To PROMOTE Recovery, take steps necessary to relieve pain and stimulate the recovery process.
Emergencies require quick and thoughtful action. Preparing for emergencies is important. A simple way to get started is with a family or workplace emergency kit, along with knowing where to find tips for handling nearly any situation that could might require first aid.
When to Call 9-1-1
In the event of a medical emergency, calling 9-1-1 should typically be the first priority. An exception would be if an immediate action could be safely taken that would improve a person's chances for survival. An example of this would be to remove a child submerged in water.
Any incident that threatens health, life, or property should be reported to 911. Crimes that are in progress, threatened or have already occurred as well as fires or medical problems requiring emergency assistance are some examples.
Be a Hero. Save Lives. First Aid is for Everyone, Everywhere.
---
The Shippers Group is a leading national third-party logistics company headquartered in Dallas, Texas with distribution facilities in Texas, Georgia, California, Illinois, Florida, and Virginia totaling 16 locations and over 6.5 million square feet of space. To learn more about career opportunities at The Shippers Group, visit our Careers page.