While it may not seem like it, the amount of physical effort you exert during a shift on the floor is probably more than that of a regular workout. When spending all day on your feet, your body experiences extra stress and tension from the repetitive everyday movements. That is why it is important to warm up before your shift to keep your body healthy and safe.
Taking care of your body is important in avoiding injury. Performing stretches before your shift can have the following benefits:
Reduced Fatigue

Stretching can increase blood supply and nutrients to joint structures and soft tissues.



Increased Range of Motion

Stretching allows for the joints to move through a greater range of motion while using less energy. It also decreases tightness and resistance in the tendons and muscles.



Reduced Risk of Injury

Reduced fatigue creates more alertness, limiting the number of accidents, and warming up muscles ahead of time helps in preventing muscle strain injuries.
With over four years of no recordables, no lost time, and no property damage, our Gretna team is always looking for ways to maintain their EXCELLENT safety record. Recently, our Operations Manager, Ben Pierce, created a stretching program at the site where the team now sets aside time during their morning meeting to stretch before each shift. Check out the picture below to see this new program in action!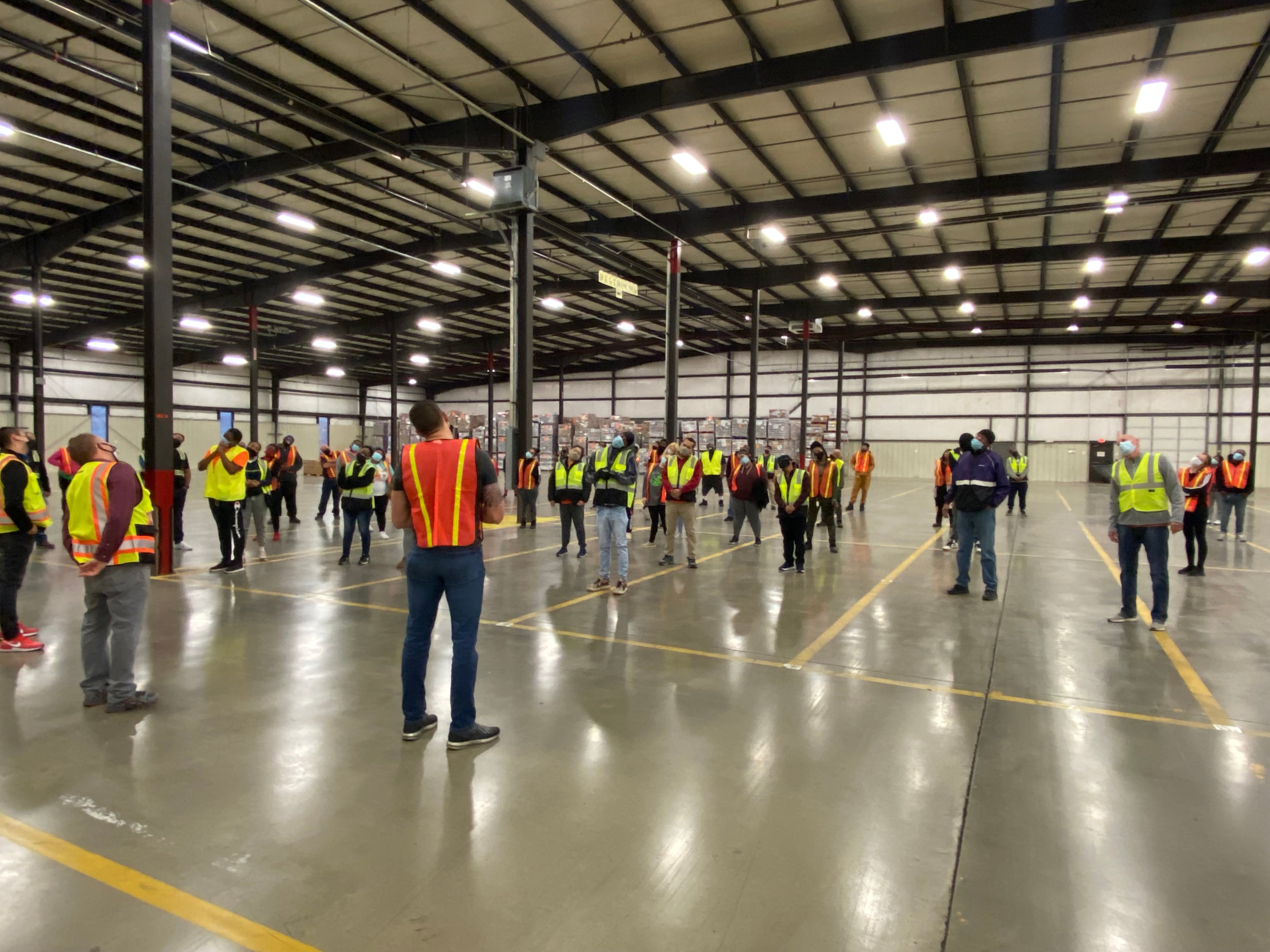 Encouraging our employees to incorporate safe health habits, like stretching, within their workday is not only fun, but a necessity for maintaining their safety. We are proud of our teams and leaders for their commitment to promoting a healthy and safe team culture!


---
The Shippers Group is a leading national third-party logistics company headquartered in Dallas, Texas with distribution facilities in Texas, Georgia, Florida, and Virginia totaling 11 locations and over 5.2 million square feet of space. In addition to warehousing and transportation services, the company provides contract packaging and e-commerce fulfillment to the food, consumer goods and automotive industries. The Shippers Group was founded in 1901 and today employs over 1,500 associates nationwide.