Associates at The Shippers Group enjoyed a company-wide celebration in recognition of their hard work based on TSG's Core Values. Associates work hard and have time and again demonstrated the desire to do their best every day. Their work ethic translates into a culture built upon values derived from a 118 year history of doing everything possible to provide the service that TSG customers expect and deserve.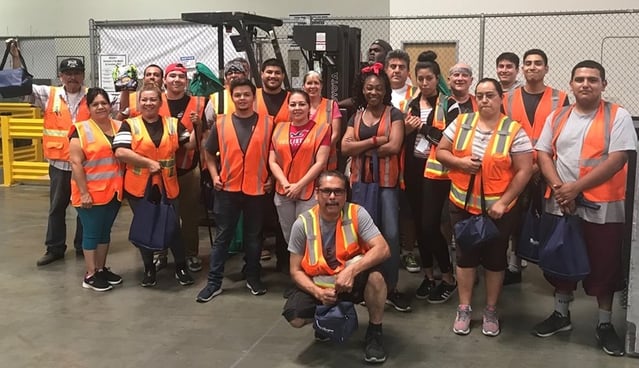 On June 25th The Shippers Group celebrated their associates. During a video address from owners Ken Johnson and Graham Swank and President Rob Doyle, employees were treated to lunch and gifts. The day focused on their accomplishments and the Core Values they live by which are Integrity, Innovation, Excellence and Safety. In recognition of these Core Values, each facility displayed posters and shared a new video featuring TSG associates sharing the message of TSG's history, Mission, Vision and Core Values.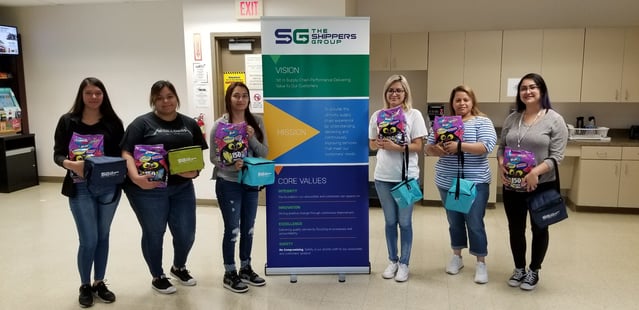 Vision
1st in Supply Chain Performance Delivering Value to Our Customers
Mission
To provide the ultimate supply chain experience by understanding, delivering and continuously improving services that meet our customer's needs.
Core Values
Integrity:

The foundation our associates and customers can depend on.
Innovation:

Driving positive change through continuous improvement.
Excellence:

Delivering quality service by focusing on processes and accountability.
Safety:

No Compromising. Safety is our priority both to our associates and customers' product.