With over 306 million Americans affected by shutdown and stay-at-home orders, COVID-19 will have a permanent effect on retail and its buying behavior. With cities under lockdowns, and nonessential businesses being ordered to close, gatherings and outings in public places have been limited. We have seen a shift toward bulk-buying and online shopping. Consumers are changing what, when, and how they purchase.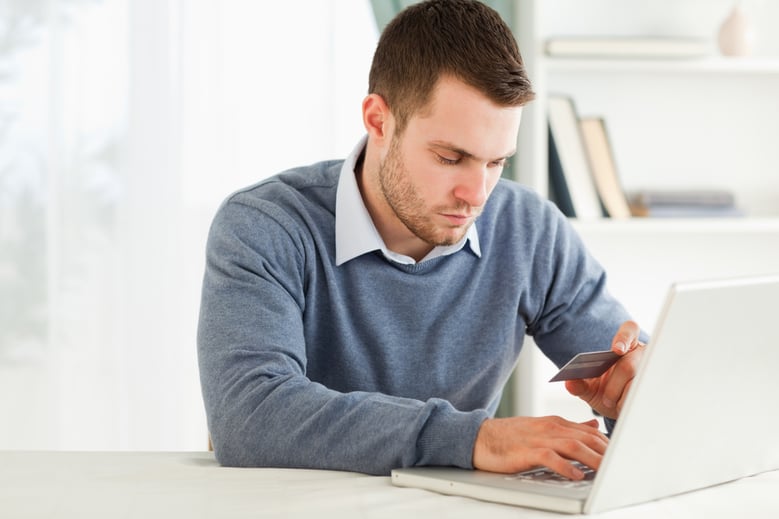 In early May, we started to see retail businesses open again. While many fled their houses to regain some normalcy, a large percentage of the population has continued to stay home out of fear for their health and safety. In fact, a study was done by Morning Consult in early April with 2,200 U.S. adult participants to determine just how many were still cautious to resume normal activities. The study results showed that 24% of consumers said they won't feel comfortable going back to a shopping mall for at least six months.
When it comes to online buying "there is likely a very low, if any risk of spread from products or packaging that are shipped over a period of days or weeks at ambient temperatures," according to Dr. Messonnier with the Centers for Disease Control and Prevention. With the information given, it would likely seem that there would be an increase in e-commerce to purchase the items consumers would have otherwise purchased in the store.
While it is true that we have seen significant upticks in several categories, e-commerce sales as a whole are not higher across the board as several families have suffered job loss and cut back on spending. Nielsen, a market research company, identified a few product categories most affected:
Health-related CPG items – Empty shelves and online price-gouging were a result for items like disinfectants and medical masks, as supply could not keep up with demand at the start of the pandemic.

Non-Perishable Food and Beverages

– As consumers prepared for long-term quarantine, shelf-stable goods, like milk substitutes and canned goods boomed. The behavior of how these items are purchased also shifted to BOPIS (buy-online-pick-up-in-store) or delivery.

Digital Streaming and Subscription Services

– With movie theaters closed, streaming services, like Hulu and Netflix, saw substantial gains in subscribers during the first quarter of 2020.

Luxury Goods

– Luxury goods rely heavily on the Asian market's purchasing power, and since the pandemic has been affecting Asia since January, it has taken one of the hardest hits.

Vogue Business

projects a potential loss as high as $10 billion for the industry.

Apparel

– At the start of the pandemic, retail stores were forced to shut their doors, and some even went as far as closing their online stores out of the safety for their supply chain workers. Department stores, whose primary revenue comes from storefront shoppers have had to permanently close their physical stores and experience company-altering losses. Even online apparel has taken a hit as the struggling economy has cut down many non-essential budgets.
Several families have embraced online grocery, entertainment, and apparel shopping, and will most likely continue to do so until a vaccine is available. Online-driven businesses have the chance to define the future of e-commerce. Millions of online consumers have changed their buying behavior over the last several months and how these businesses choose to react has the ability to shape online retail indefinitely.
As our customers shift to e-commerce sales channels we are responding. The Shippers Group provides e-commerce and direct sales order fulfillment services for business-to-business and direct to consumer shippers. We provide advanced systems interface with shopping carts to enhance your service and improve your bottom line.
---
For more information on how The Shippers Group can help with your e-commerce needs or other third party services, check out our website and contact us today!