In our May update, we mentioned how we are entering a new phase of the pandemic now that vaccines are widely available to anyone over the age of 12. The rate of vaccinated Americans has increased from just over 40% to 63% in the past 30 days. Additionally, the CDC has released new information that is prompting The Shippers Group to update policies. Scroll down to the Taking Action section below to find a list of the new guidelines.When You've Been Fully Vaccinated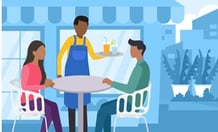 If you are fully vaccinated, you can resume the activities that you did prior to the pandemic. Fully vaccinated people can resume activities without wearing a mask or physically distancing, except where required by federal, state, local, tribal, or territorial laws, rules, and regulations, including local business and workplace guidance.

If you haven't been vaccinated yet, find a vaccine.
---
Taking Action
This is the latest list of actions we are taking to ensure communication to all stakeholders:
President Rob Doyle continues his video address to associates in regard to new COVID policies at The Shippers Group.

Fully vaccinated associates are no longer required to wear a mask on premises.

Associates who are not fully vaccinated are required to wear a mask until the CDC gives further directives.

Mask wearing is on the honor system. We will not ask for proof of vaccination.

Temperature checks are discontinued.

Social distancing is not required for those fully vaccinated per the CDC.

Associates working in our California facilities are required to wear a mask until June 15 or further notice from state authorities regarding California guidelines.

We will continue to monitor new information released by the CDC and modify guidelines accordingly, which could possibly result in the reinstatement of previous mandates.

TSG's COVID Task Force meetings will continue on a bi-weekly basis.

Self-identify forms are no longer required by guests and drivers. However, they may be asked to verbally identify yes or no regarding their vaccination status to avoid wearing a mask on premises.

Sites will maintain proper PPE as recommended by the CDC in the event prior health and safety measures are reinstated.

Managers continue to encourage associates to properly hydrate, especially in the warm weather months. Associates are allowed water in a clear bottle on the warehouse floor to aid in maintaining proper hydration.

Practice getting plenty of rest, exercise, and good nutrition to maintain a healthy immune system.
---
Masks are no longer required at The Shippers Group if you have been fully vaccinated.
---
We are #3PLStrong. We are essential. We are TSG. View COVID-19 Resources
Getting the COVID-19 vaccine is a personal decision. Everyone 12 years of age and older are now eligible to get a COVID-19 vaccination. Per the CDC, COVID-19 vaccines are safe and effective. Once you're fully vaccinated, you can resume activities that you did prior to the pandemic.
If you have any questions about our COVID-19 response efforts, please contact Diane Villafana, VP of Human Resources and Safety Compliance.