Each year, The Shippers Group celebrates the importance of customer service and of the people who serve and support our customers on a daily basis. Especially since the pandemic, our Customer Service Team has poured their time, energy, and compassion into the work of serving our customers. While we try each day to express our gratitude and appreciation, we set aside some time each year to celebrate the work they are doing and inspiring others to do.From handling the logistics process to troubleshooting questions, resolving concerns, and handling customer communication, our Customer Service Team handles it all and is the backbone of our operations. Their diligence and efforts ensure that our operations remain a success!
Wilmer, TX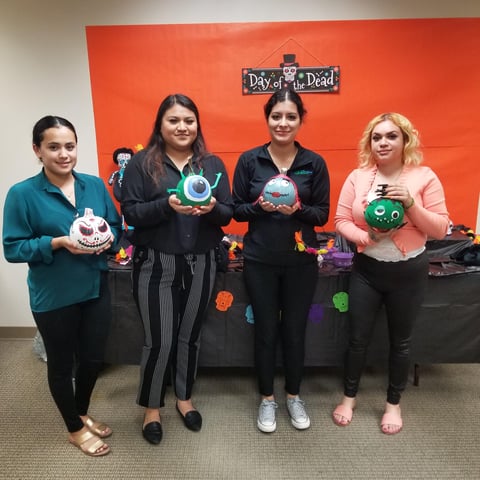 Our team at Wilmer enjoyed their new TSG pullovers, as well as their Day of the Dead themed party – which included pumpkin painting, homemade Mexican food, and tasty desserts!
Grand Prairie, TX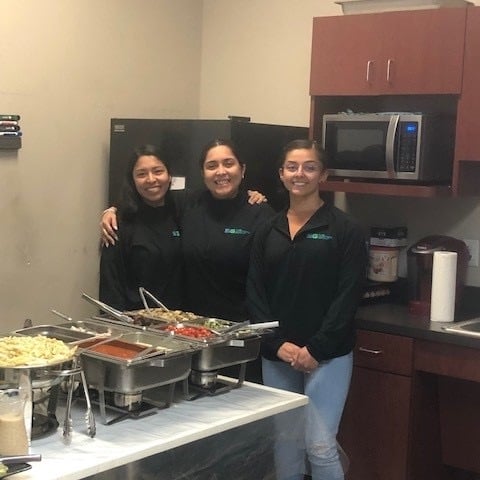 Our Grand Prairie team also loved their new pullovers and celebrated with a catered lunch!
We had a great time celebrating these two CSR teams and the great work they do; we can't wait to celebrate our other sites! Be sure to check back on our Facebook page over the next few weeks for more CSR Appreciation fun as we continue to post pictures from our other sites celebrating!
---
The Shippers Group is a leading national third-party logistics company headquartered in Dallas, Texas providing supply chain support to brand leaders and market innovators in industries including food and consumer packaged goods. With food-grade multi-client and dedicated distribution facilities in the United States, The Shippers Group provides supply-chain solutions with outsourced warehousing, transportation, contract packaging, and e-commerce fulfillment services. Since 1901, The Shippers Group has relied on core values of integrity, innovation, excellence, and safety to grow customer relationships, focus on continuous improvement, and engage sustainable business practices that deliver results. More information is available at www.theshippersgroup.com.