With the labor shortage crisis this year, a lot of businesses have been experiencing staffing and attendance issues. Especially during the holiday season—not to mention an ongoing pandemic—it can be hard to juggle work and kids being out of school.
That is why we chose to promote and show our appreciation to our dedicated associates who show up to work each day to service our customer.
During the month of November, The Shippers Group held a raffle for two TVs and a wide range of gift cards. Associates received one raffle ticket for each week they worked their entire scheduled week without being late or leaving early. Totaling up to four possible tickets, they also had opportunities to earn extra tickets for completing tasks like submitting improvement ideas for the site.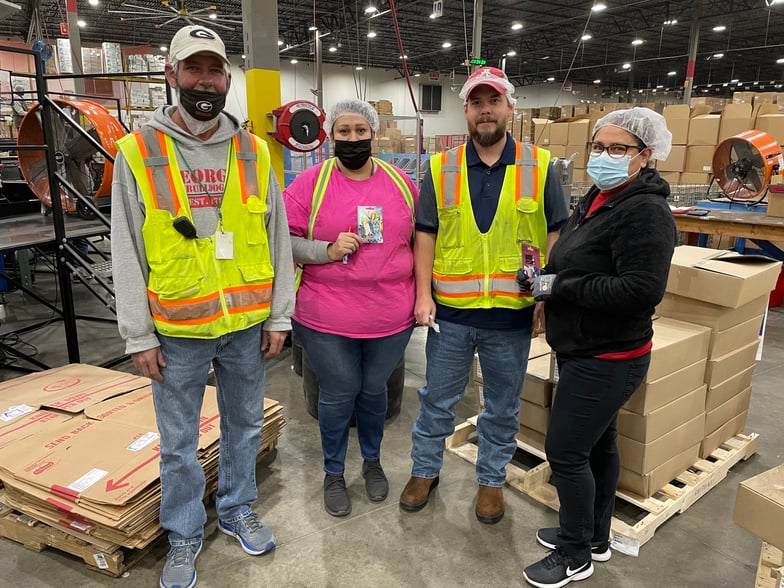 In addition to creating excitement and improving morale, The Shippers Group also saw its perfect attendance at the facility increase by nearly 50% over the previous month!
Congratulations to our Employee Appreciation Raffle Winners:
55" TV
Cele Hernandez
50" TV
Jaidey Kuvach
$100 Gift Card
Jose Diaz
Elia Quintero
Elijah Owens
$50 Gift Card
Kiara Bennet
Zuri Lopez
$25 Gift Card
Beatrice Quintero
Rodolfo Vargas
Maria Medina
Nancy Hernandez
Thank you to our site management team for putting this raffle together! We had such a fun time seeing it unfold, and the positive impact it had on our associates!
---
The Shippers Group is a leading national third-party logistics company headquartered in Dallas, Texas with distribution facilities in Texas, Georgia, California, Florida, and Virginia totaling 13 locations and over 5.5 million square feet of space. In addition to warehousing and transportation services, the company provides contract packaging and e-commerce fulfillment to the food, consumer goods and automotive industries. The Shippers Group was founded in 1901 and today employs over 1,500 associates nationwide.