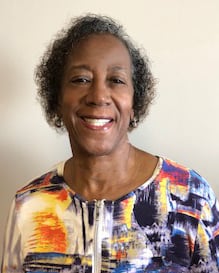 In all the years that
Annie
Smith has worked so diligently for The Shippers Group, her specific contributions have led to ongoing success of the growth of our brokerage operations from our Jonesboro, Georgia facility. We value
Annie
's contribution of 25 years and we're excited that
Annie
will continue to support the growth of our brokerage and transportation management services as The Shippers Group reintroduces Shippers Express.
Shippers Express is the non-asset transportation division of The Shippers Group. Shippers Express also offers Ship N $ave, our volume discount LTL program offering customers significant savings on their LTL shipments by taking advantage of rates leveraged on our mass of LTL orders.
Annie
originally served customers of The Shippers Group in our packaging operations and as a Customer Service team member. For the past 18 years,
Annie
has supported Transportation operations that serve both internal and external customers. Her responsibilities have included securing transportation of LTL and Truckload shipments, customer billing and freight audits.
Thank you,
Annie,
for your dedication to the needs of our customers and for your contributions to the success of The Shippers Group!