What started as a cotton warehouse in 1901 has evolved over the past 117 years into one of the nation's leading 3PLs. Beginning in Dallas in the late 70's, Shippers Warehouse became well known in the southern region for providing excellent service to the grocery industry. By the early 2000's, the company had expanded its footprint into Georgia and was serving several industries, including consumer packaging, automotive and building materials. Now known as The Shippers Group, the company provides traditional warehousing and transportation services along with a variety of value-add services for contract packaging, e-commerce fulfillment, and nationwide transportation services.
By late 2016, owners Ken Johnson and Graham Swank were looking for the right person to lead the company into its next growth phase. The Shippers Group appointed Rob Doyle as its president and as it approaches its second anniversary, the company has seen a dramatic increase in sales and is undertaking a number of initiatives that are the framework for The Shippers Group's future. To make this possible, Rob has assembled a team of seasoned professionals across every functional area of the company. As Rob explains, "The Executive Committee exists to help chart the course for our future and ensure our company goals are met by challenging the status quo as we seek to continually improve the experience for both our employees and our customers".
The Executive Committee is comprised of 12 executives who are charting the direction of The Shippers Group to become the #1 choice of supply chain partner. The committee meets monthly and is focused on building a culture where employees thrive and where customer service and customer communication are second nature. The EC is naturally focused on technological advancements, operational improvements, safety, and new sales through the development of training programs, continuous improvement and lean initiatives.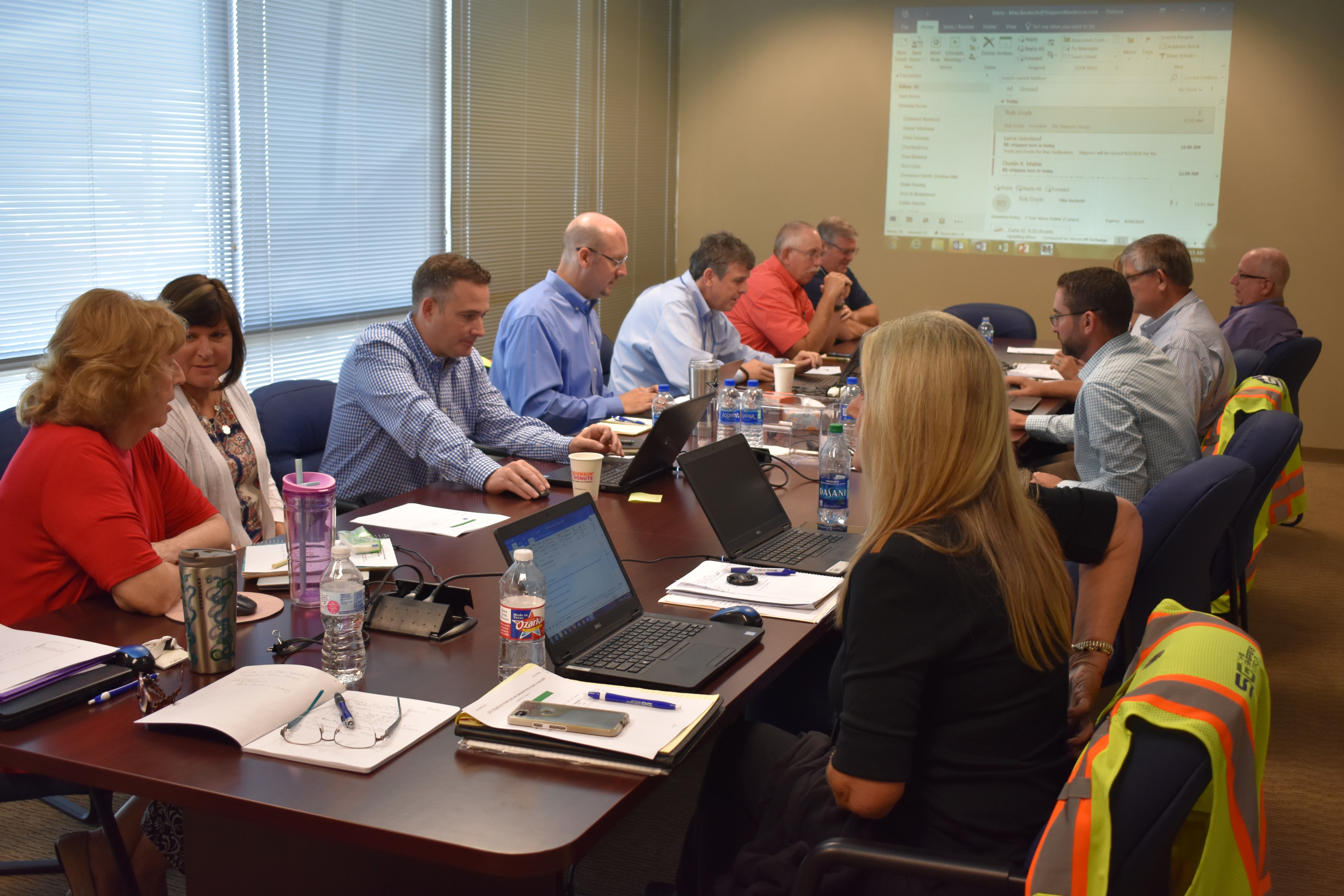 Members of the Executive Committee at The Shippers Group are:
Ken Johnson, Owner and CEO
Graham Swank, Owner and COO
Nancy Landers, CIO
Mike Beckwith, CFO
Hugh Tait, Snr. VP Customer Solutions

Robin

Siekerman, VP of Marketing and Customer Solutions
John Dennington, VP of Operations Texas
Kristie Jeng, VP of Operations Georgia
Curtis Dean, VP of Contract Operations
David Eastman, VP of Bissell Operations
Diane Villafana, VP of Human Resources

Kris Hill, Dir. Customer Service
The Shippers Group continues to evolve leading the way in logistics services for many industries. As we prepare to close the chapter on another decade in 2019, we are enthusiastic about our future as we approach another new decade of growth in the Supply Chain industry.
For more information on The Shippers Group, please contact us at here and follow us on Facebook, Twitter and LinkedIn.