Last week was a busy week for our General Managers as they joined our corporate team in Dallas for an action-packed and fun-filled few days. This was our second annual General Managers Achievement Awards Summit where each GM from our site got together to acknowledge and celebrate their achievements for the year, hold group discussions, participate in team-building events, and overall, just have fun.
The Summit kicked off with a welcome luncheon at a local pizzeria, followed by an awards banquet and dinner later that evening. The following day, the team threw on their favorite jerseys and headed over to the Dallas Cowboys Stadium for a VIP experience where they got a behind-the-scenes tour of the stadium and enjoyed lunch and drinks in a private club space. While enjoying lunch in the stadium, the team also engaged in a town hall discussion to gain insights and perspective from our General Managers on what improvements can be made and how we can continue to better support our teams.
Wrapping up the Summit, the team ended the night at the Dallas Comedy Club for a southwest dinner and more VIP entertainment. A few associates even took to the stage to deliver their best skit! While everyone walked out still trying to catch their breath from laughing so hard, it's probably safe to assume no one will be leaving their logistics careers for stand-up comedy anytime soon (Sorry, Hugh).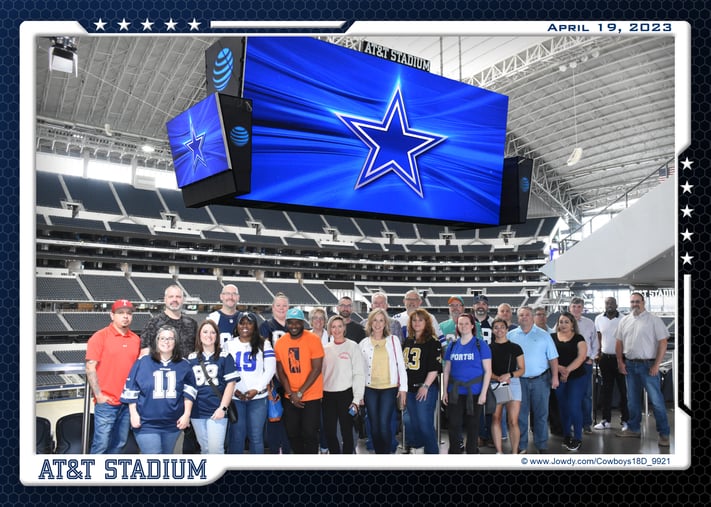 "It was a great time with the best team of coworkers a guy could ever ask for. It was a pleasure bringing our General Managers together for our annual General Manager Achievement Awards Summit for a few days of team building and excellence awards here in Dallas. Taking the time to celebrate the successes and recognize the great work they do for us here at TSG is of vital importance," said TSG President, Rob Doyle.
Needless to say, our team had a fantastic time last week celebrating and thanking our General Managers for all their hard work! We couldn't forget to share the incredible awards and acknowledgments that were given last week. During the awards banquet, we had the honor of giving four Achievement Awards, along with honorable mentions for the runners-ups. Take a look at our award categories and congratulations to this year's recipients:
Safety Excellence Award
Given to the facility with the best safety record or most improved
Winner: JT Schaffer (Director) and Yadira Day (GM), Grand Lakes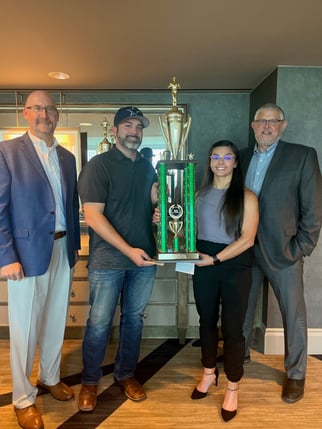 Graham Swank Operational Excellence, Continuous Improvement Award
Presented to the most improved facility
Winner: Mike Mora, Lancaster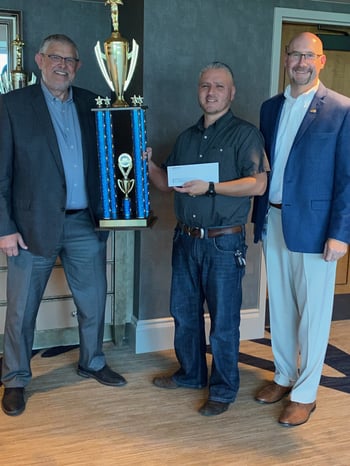 Honorable Mention: Richard Roach, Orlando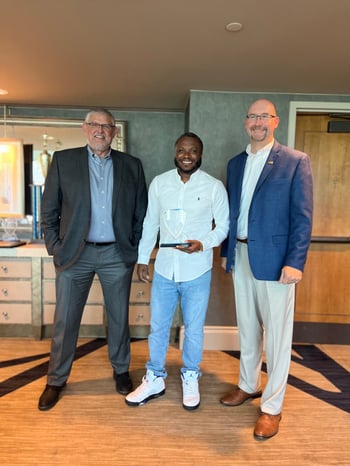 Darby Strickland Achievement Award
Given for outstanding operations and honors TSG's Facility of the Year.
Winner: Jessica Gillespie, Wintergreen 2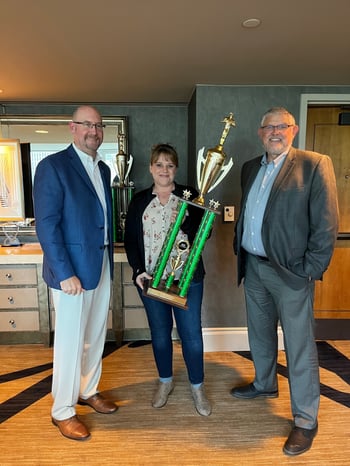 Honorable Mention, Kurt Wenzel (Director), Wintergreen 1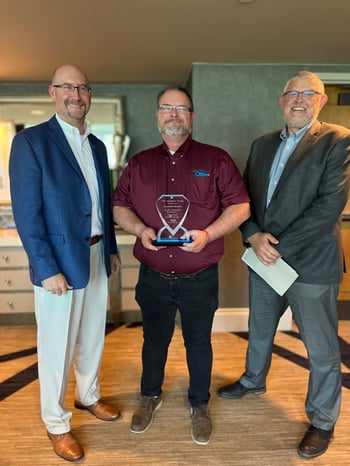 Ken Johnson Excellence Award
Presented for outstanding leadership and honors TSG's General Manager of the Year.
Winner: Rick Brazelton, Wilmer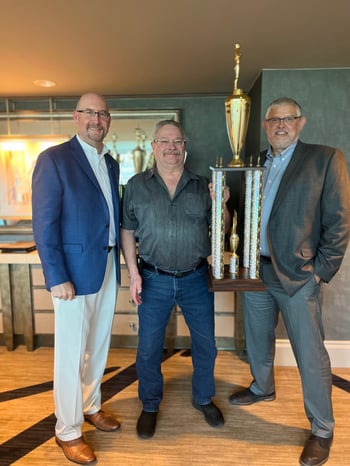 Honorable Mention: Mike Mora, Lancaster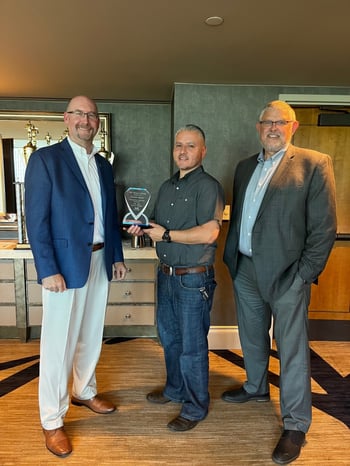 CONGRATULATIONS to all and thank you for your hard work and dedication to TSG!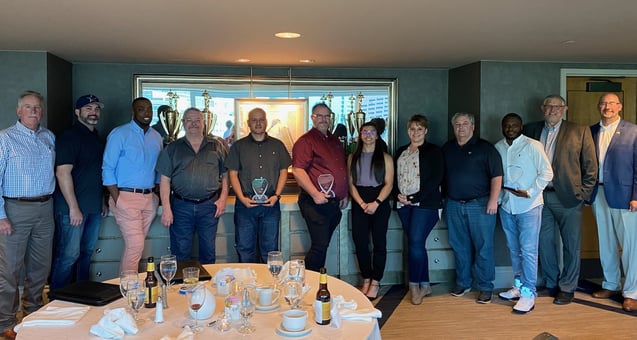 ---
The Shippers Group is a leading national third-party logistics company headquartered in Dallas, Texas providing supply chain support to brand leaders and market innovators in industries including food and consumer packaged goods. With food-grade multi-client and dedicated distribution facilities in the United States, The Shippers Group provides supply-chain solutions with outsourced warehousing, transportation, contract packaging, and e-commerce fulfillment services. Since 1901, The Shippers Group has relied on core values of integrity, innovation, excellence, and safety to grow customer relationships, focus on continuous improvement, and engage sustainable business practices that deliver results. More information is available at www.theshippersgroup.com.