Associates at The Shippers Group in Gretna, Virginia recently participated in a Town Hall Meeting with Rob Doyle, President of The Shippers Group. Participants represent the Gretna team and are open about issues related to our culture, wages and benefits, training, safety and a variety of other issues.
"These meetings are important so that we hear directly from our associates to understand the internal and external circumstances, pressures and events that impact their safety and job satisfaction," says Doyle. "As a company we want to respond to our associates' needs so that they are empowered to perform their job in a safe environment, return home safely and are happy to return to work the next morning."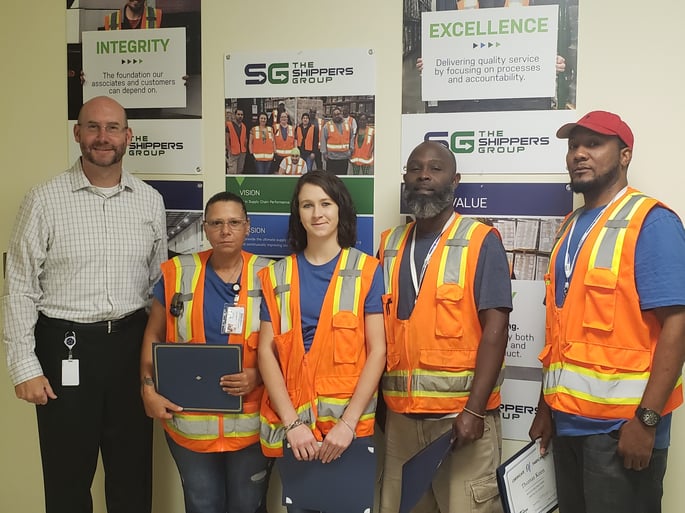 Participating at our Gretna, Virginia facility along with Rob Doyle are Cindy Bryant, Chance Arthur, Antonio Rodgers, and Thomas Keen.
For more information about The Shippers Group, and the ways we value our associates, click here.