National Hispanic Heritage Month is celebrated annually from September 15 to October 15, highlighting the many contributions, diverse cultures, and extensive histories of the American Latino community.
National Hispanic Heritage Month is split across two months because of the historical significance that September 15 holds for many Latin American countries. This date commemorates Costa Rica, El Salvador, Guatemala, Honduras, and Nicaragua declaring their independence from Spain in 1821. Much like Black History Month and Asian American and Pacific Islander Heritage Month, Hispanic Heritage Month is a time for Hispanic and Latino Americans to celebrate the traditions and history unique to their cultural background.
Even if you don't consider yourself Hispanic, Latino, or Latinx, you can still seize this month as an opportunity to learn more about the cultures of the 21 Spanish-speaking countries and territories. With plenty of activities to choose from, you can learn, celebrate, and honor Hispanic Heritage Month. Whether you're gearing up to celebrate with friends and family or you prefer to keep it low-key this year, here are 15 festive Hispanic Heritage Month activities to try.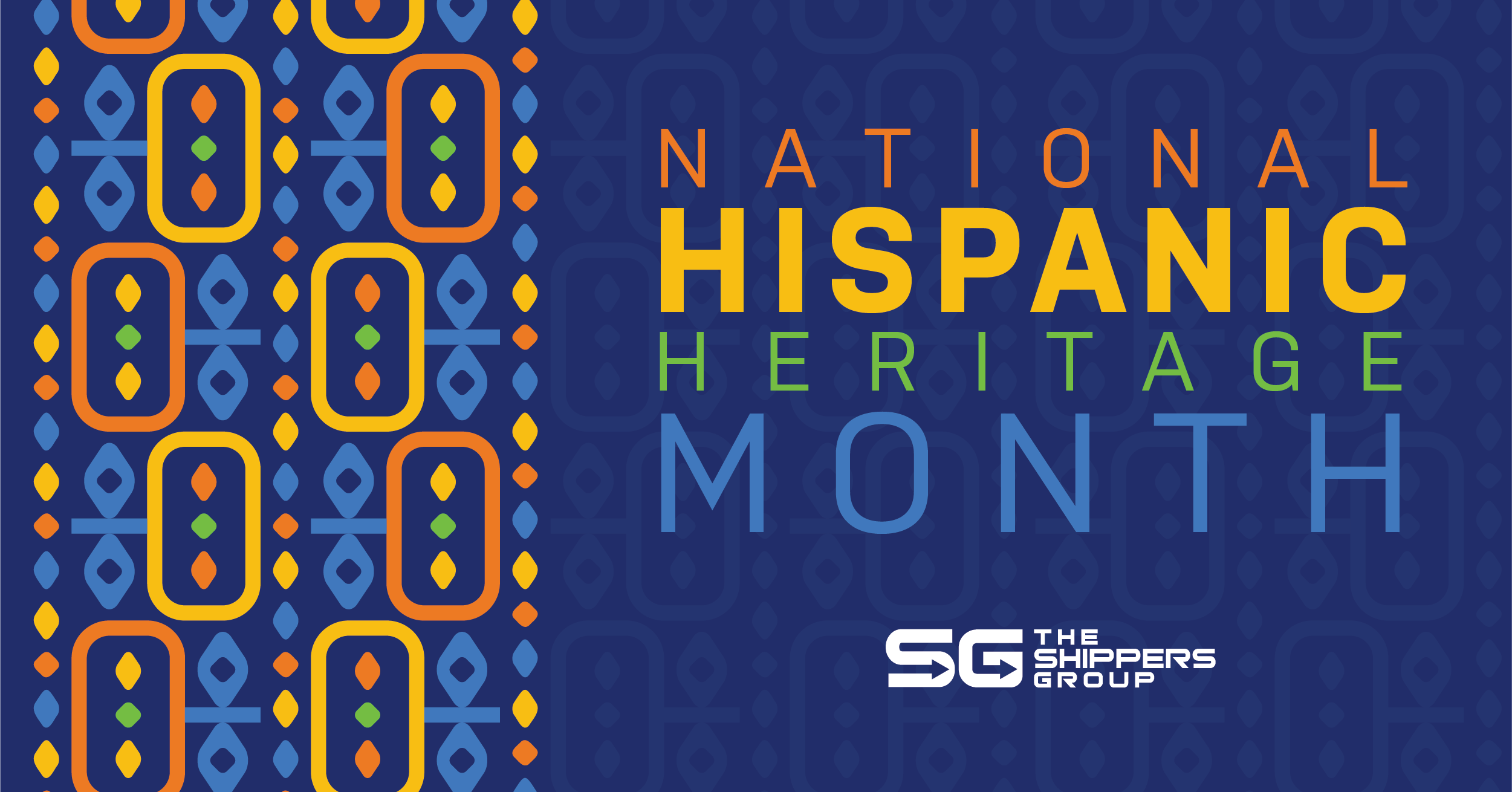 The 2022 Hispanic Heritage Month national theme is Unidos: Inclusivity for a Stronger Nation. This theme was chosen to encourage all voices to be represented and welcomed to help build stronger communities and a stronger nation.
This theme stands true at our company as we rely on our heritage ingrained with the values from our diverse mix of essential associates. With nearly 45% of our workforce being Hispanic or Latino, their values and traditions amplify our company culture and make us stronger as a team. We celebrate our diverse workforce and the contributions they make to our company, communities, and country!
---
The Shippers Group is a leading national third-party logistics company headquartered in Dallas, Texas with distribution facilities in Texas, Georgia, Florida, and Virginia totaling 10 locations and over 4 million square feet of space. In addition to warehousing and transportation services, the company provides contract packaging and e-commerce fulfillment to the food, consumer goods and automotive industries. The Shippers Group was founded in 1901 and today employs over 1,500 associates nationwide.