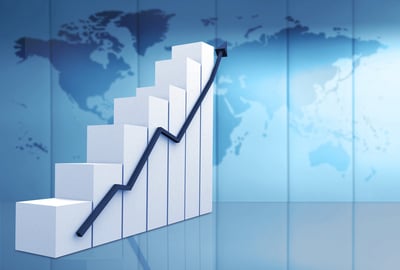 Supply Chains are changing rapidly. Manufacturers and retailers are trying to find ways to respond to faster shipping demands while keeping inventories low. To keep pace, shippers and 3PLs must be nimble and need good data to drive sound decision making that ensures services levels and control costs.
The 2019 23rd Annual Third-Party Logistics Study has this to say about Data Use in The Supply Chain:
"Logistics is being transformed through the power of data-driven insights, and current technology is enabling unprecedented amounts of data to be captured from various sources along the supply chain.

Capitalizing on the value of big data offers massive potential to optimize capacity utilization, improve customer experience, reduce risk and create new business models in logistics.

Operational efficiency can be improved by using big data to optimize resource utilization, process quality and performance, and to increase speed and transparency in decision making. For example, in transportation, the intelligent correlation of data streams (shipment information, weather, traffic, etc.) can enable real-time scheduling of assignments, optimization of load sequences, and 'down-to-the-minute' prediction of the estimated time of arrival. That, in turn, can allow shippers and receivers to better schedule labor.

Leveraging big data can also enhance customer experiences by creating an integrated view of all customer interactions and operational performance indicators. This enables precise customer segmentation and the targeting and tailoring of service levels. Further incorporation of sentiment analytics can be applied to proactively maintain customer loyalty and retention.

End-to-end supply chain risk management based on predictive analytics can increase the resiliency of global supply chains. Big data can be used to mitigate risk by detecting, evaluating and altering all potential disruptions on key trade lanes (e.g. growing port congestion or high flood risks)."
The Shippers Group is committed to data driven insights to improve our customers' experience. Data extracted from our warehouse management and transportation management systems enables us to focus on key indicators to drive decisions for better space and labor efficiencies that reduce costs and increase performance. As a result we are able to be more agile to predict changes and quickly react to our customers' dynamic supply chains.
For more information on The Shippers Group, visit our services page.