Balancing picking efficiency and replenishment frequency is important for improving productivity and attaining high customer service levels. Labor associated with both activities can erode your bottom line if not managed carefully. That is why a replenishment strategy can help ensure adequate inventory in pick slots to achieve high customer service levels.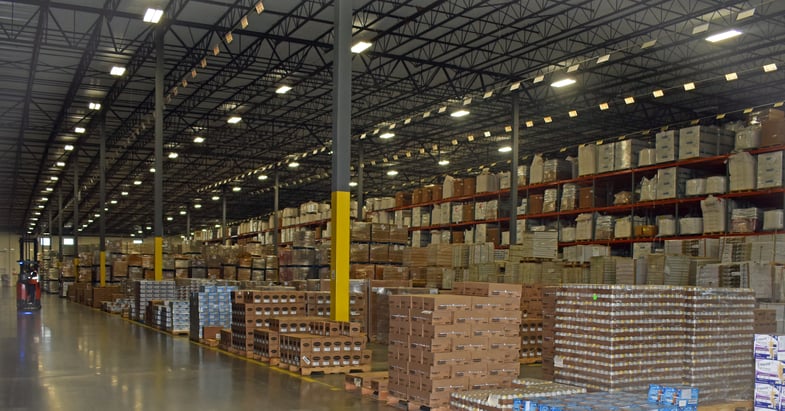 What is Replenishment?
In third party distribution, replenishment is the movement of inventory from reserve locations within the warehouse to a primary picking area where the goods can be picked, packed and shipped.
When Should Goods Be Replenished?
One strategy is the Reorder Point strategy where inventory levels are continuously reviewed and when stock falls below a pre-set threshold a replenishment move is triggered. Periodic strategy is another strategy where inventory levels are reviewed at a set time and frequency. Decisions to replenish are made based upon the need at that point in time.
What Happens to Pick Efficiency When Goods are Not Replenished?
When a warehouse operator arrives at a storage location to find that all of the inventory has been depleted in that location, this dramatically slows down his productivity. Some Warehouse Management Systems (WMS) are set up to redirect the operator to an alternate pick location, but even the process of being redirected has slowed the work flow. When the system is not capable of offering an alternate pick location, the operator will likely need to see his supervisor for instructions. This seriously impacts the work flow and often creates numerous downstream issues in process hindering the ability of products to ship on-time.
How are Goods Replenished by 3PL Warehouse Providers?
Replenishment is best managed by a Warehouse Management System that accurately tracks inventory movement from receipt of the goods all the way through to outbound shipment. The WMS system considers reorder point, lot/batch control specifications, and pick location when directing replenishment functions.
When replenishment is carefully managed productivity increases, labor costs decrease and high customer service levels are achievable. Poorly managing replenishment in third party warehousing can create all kinds of unintended results such as inventory control issues and incorrect stock rotation.
Overall, making replenishment a high priority helps ensure that the right goods are in the right location at the right time.
As a leading third party warehousing and distribution provider, The Shippers Group focuses on continuous improvement through process efficiency and accountability to improve productivity and inventory accuracy. Our mission is to be provide the ultimate supply chain experience by understanding, delivering and improving services that meet our customers' needs.
At The Shippers Group, we tailor our services to meet the needs of our customers and optimize supply chains. Our warehousing services are reliable, efficient and productive.
To learn more on how we can help you focus on your business while we handle your supply chain, visit us online at https://www.theshippersgroup.com/warehousing