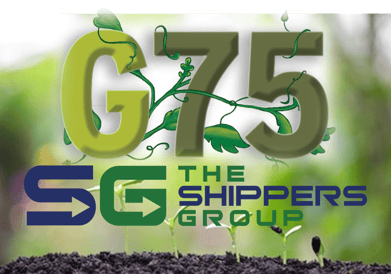 The Inbound Logistics team has selected The Shippers Group as a Green Supply Chain Partner for 2018!
In the "Lean and Green" edition of Inbound Logistics (June), The Shippers Group is featured in the G75 special section - the 75 leading companies you can turn to when seeking green supply chain management and logistics partners. Inbound Logistics editors have determined the 2018 honorees are truly "walking the walk" when it comes to commitment to supply chain sustainability.
At The Shippers Group, we pledge to be responsible users of resources and preservation of our environment through programs that reduce waste, reuse and recycle. Read more about how we became a Top 75 Green Supply Chain Partner at Inbound Logistics, and learn more about The Shippers Group's by visiting our services page.