The Shippers Group is excited to announce the promotion of Jameica Bernestine as our new HR Talent Manager!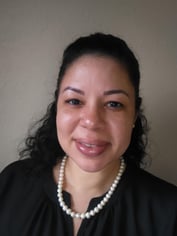 We know Jameica as our fantastic HR Coordinator, handling our onboarding, benefits, 401k, and answering general HR questions. In her new position as our HR Talent Manager, Jameica will expand our current recruiting efforts, nationwide. As we continue to grow, we recognized the immediate need for this position to align sourcing activities to workforce needs.
TSG's VP of Human Resources-Safety Compliance, Diane Villafana, shared more about this newly-created position, as well as Jameica's qualifications: "In this role Jameica will source direct hire talent for TSG. Working closely with all hiring managers and utilizing today's recruiting platforms, Jameica will identify channels and strategies to source candidates for full cycle recruiting. This role will define and design sourcing strategies for building a core talent pool of specific candidates as well as measure effectiveness of strategic sourcing framework against predefined outcomes. With over 20 years of Human Resource experience, expertise with HRIS platforms, compliance laws, and command of technology, we are confident in her abilities to develop this new role."
With no time to waste, Jameica's talent sourcing efforts are already underway, and she recently shared her excitement about this new opportunity: "My goal in the new role as HR Talent Manager is to help staff our locations so the company will continue to operate as the well-oiled machine it has proven to be." Help us congratulate Jameica on her new supporting role!
Congratulations, Jameica!
---
The Shippers Group was founded in 1901 and today employs over 1400 associates nationwide. For more information on The Shippers Group, visit our services page.