Congratulations to Jessica Gillespie who was recently promoted to General Manager at our Wintergreen 2 Facility in Hutchins, TX!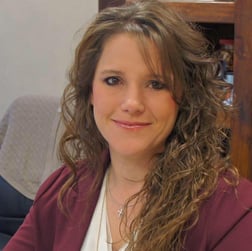 Jessica started as an Operations Manager three years ago, and worked her way up to Senior Account Manager, and now General Manager. She has a proven track record of working effectively with our customers, building strong teams, and achieving best in network service for our customers. Her commitment to our customers and our operations made her the natural choice for the job.
John Dennington, TSG's Senior VP of Operations shared more about why Jessica is the perfect fit: "Jessica has several years of 3PL management experience and was instrumental in the smooth startups of one of our customers at both the Wintergreen 2 and Austell sites. Her knowledge and leadership will continue to drive quality and improvement within the Shippers Warehouse organization."
Congratulations on your much deserved promotion! Thank you for everything you to do to ensure our operations are a success!
---
The Shippers Group is a leading national third-party logistics company headquartered in Dallas, Texas with distribution facilities in Texas, Georgia, Florida, and Virginia totaling 11 locations and over 5.2 million square feet of space. In addition to warehousing and transportation services, the company provides contract packaging and e-commerce fulfillment to the food, consumer goods and automotive industries. The Shippers Group was founded in 1901 and today employs over 1,500 associates nationwide.