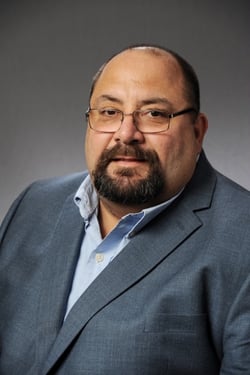 With more than 20 years of experience leading successful multi-client third-party distribution centers, John Salois is now leading the team at The Shippers Group's Austell, Georgia facility. With 540,000 square feet of space housing approximately 20 customers, the Austell facility employs over 100 associates and John immediately started his role by initiating programs to train, empower, and reward associates as they become more skillful and advance their leadership abilities. John describes himself as a "servant leader with strong emphasis on associate engagement and development."
Prior to joining The Shippers Group, John served as General Manager in the temperature controlled distribution industry managing over 75 clients participating in a multi-vendor consolidation program for Walmart and managed operations for a foodservice distributorship in the Atlanta area.
Life for John is very busy outside of work. Married for 18 years to Amanda Salois, a professional within the medical community, he is father of three, 2 girls and 1 boy, and grandfather of three, 2 girls and 1 boy. John enjoys reading, playing golf and attending his daughter's softball games.
For more information on how we can serve you, please contact us here.