Each year, Americans observe National Hispanic Heritage Month from September 15th to October 15th by celebrating the histories, cultures and contributions of American citizens whose ancestors came from Mexico, Spain, Central and South America, and the Caribbean.
To celebrate National Hispanic American Heritage Month, TSG associates were asked to share their heritage and the importance of this month. On this final day of National Hispanic American Heritage Month, we are featuring Jose Arteta, Continuous Improvement Manager at our Jonesboro, GA Packaging operation.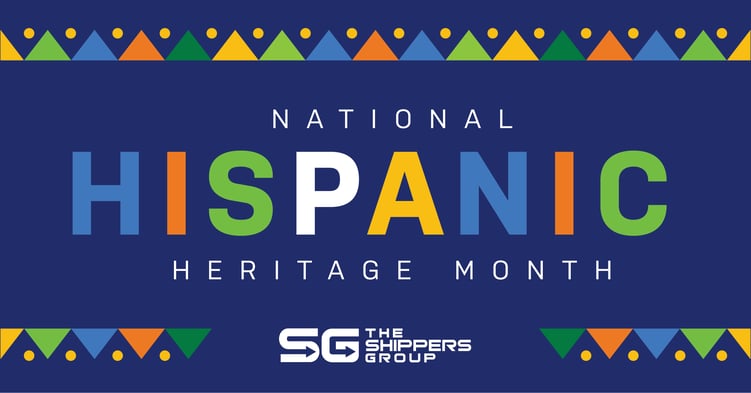 Like most foreigners, my parents sought a better future for our family. My father worked from an early age and was never quite able to accomplish what he wanted in his home country. So, when an opportunity presented itself for my father to come to the United States, he took it. We moved here when I was eight years old and have stayed here ever since because of the better work this country offered for both my parents and for myself later on.

Family is so important in our culture, so when I reflect on this month, the greatest and most valuable thing about this month is that I am able to spend it with my family, and that we are always together. I am grateful that I am able to celebrate this month with both of my parents here with me in Georgia.
We are so grateful to have Jose on our team here in Jonesboro. He is appreciated greatly by both The Shippers Group and by our customer!
Thank you so much to our associates, Melissa Sotomayor and Jose Arteta, for their willingness to provide these thoughtful reflections on National Hispanic American Heritage month.
---
The Shippers Group was founded in 1901 and today employs over 1400 associates nationwide. For more information on The Shippers Group, visit our services page.