A huge congratulations to José Díaz who was named The Shippers Group 2021 Associate of the Year!
Back in early March, a surprise celebration was held at our Wilmer facility where Owner & CEO, Graham Swank; President, Rob Doyle; Sr. VP Operations, John Dennington, and VP Human Resources - Safety Compliance, Diane Villafana joined the team to announce and personally congratulate José as the winner. "José Díaz has been with Shippers since 1982, celebrating 40 years in June," shared Villafana. "His hard work, dedication, and team approach made him the perfect selection for this year's Associate of the Year."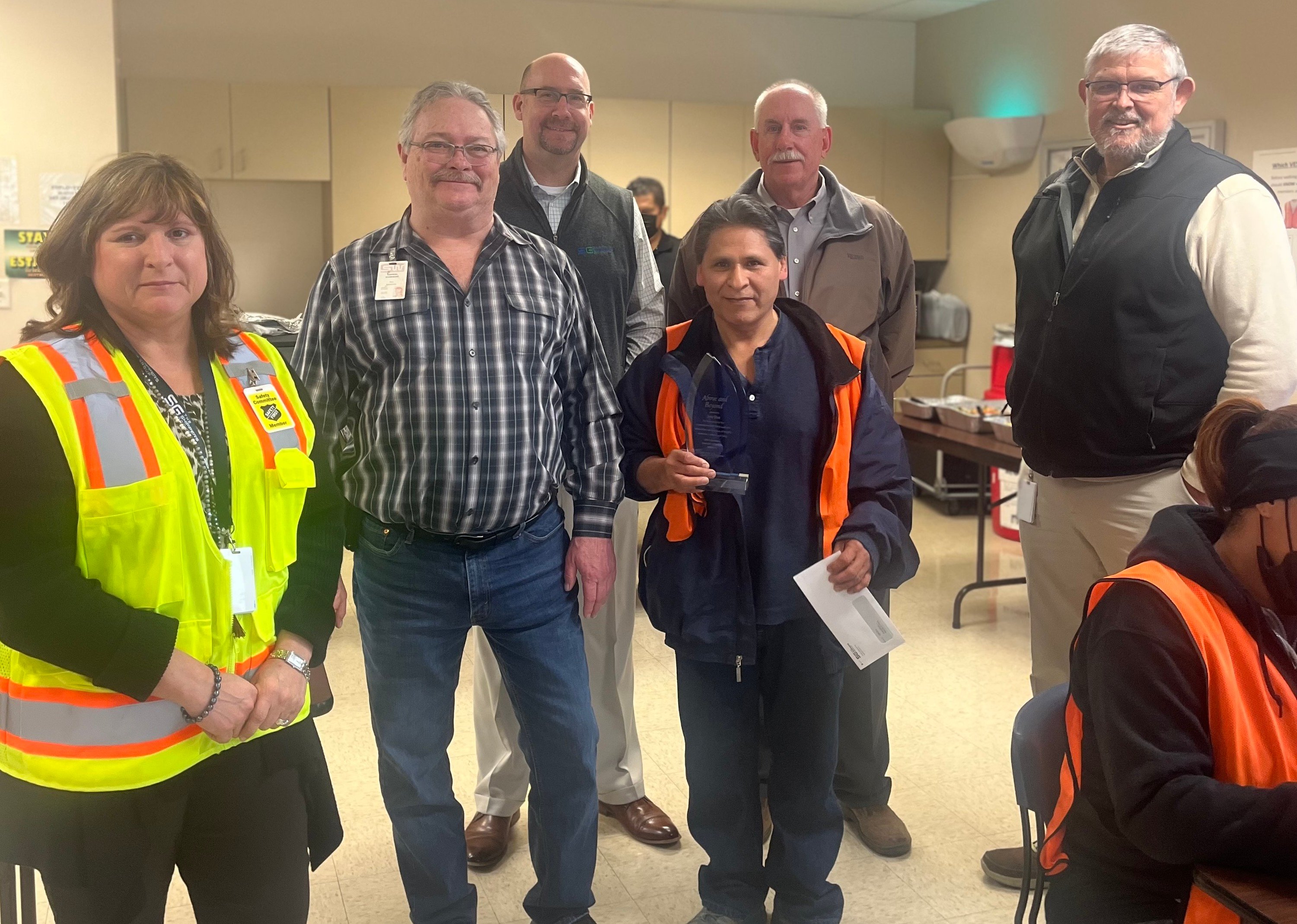 As part of the Circle of Excellence Program at The Shippers Group, every month, an Associate of the Month is chosen. These monthly winners are nominated by their coworkers as someone who is a team player and goes above and beyond in their role. The Associate of the Year is then selected from these monthly winners, as the individual who displayed the best overall work ethic, safety, production, and attitude. Jose consistently demonstrates the very best of these attributes, and is an extremely valuable contributor to the success of our Wilmer team.
Commenting on José's award, Operations Manager, Juan Sánchez noted, "It is a well-deserved recognition for someone who has spent 39 continuous years at The Shippers Group, contributing his hard work and performance. 'Díaz', as we all call him here in the warehouse, is a very punctual worker who always stays busy. With his decades of experience, co-workers know they can approach him if they have a question, and he will do his best to help however he can. José Díaz is always in a good mood and never fails to put a smile on the faces of those around him."
Congratulations to José on his well-deserved award! Thank you for your many years of dedication to The Shippers Group. You have been a vital part of our success over the last 39 years, and we are grateful for the positive impact you continue to have on our site, team, and company!
---
The Shippers Group is a leading national third-party logistics company headquartered in Dallas, Texas with distribution facilities in Texas, Georgia, Florida, and Virginia totaling 11 locations and over 5.2 million square feet of space. In addition to warehousing and transportation services, the company provides contract packaging and e-commerce fulfillment to the food, consumer goods and automotive industries. The Shippers Group was founded in 1901 and today employs over 1,500 associates nationwide.