The Shippers Group is excited to announce the promotion of Juan Leija to the role of General Manager over the Grand Lakes 1 facility in Grand Prairie, TX!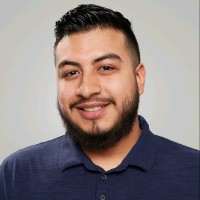 VP of Operations, John Dennigton commented, "In his previous role as Sr. Operations Manager at GL1, Juan has been instrumental in helping to turn around the customer's account and is continuing to build a solid operations team at the site. I want to congratulate Juan for a job well done."
December marked one year that Juan has been with The Shippers Group. Prior to The Shippers Group, he helped start up a fulfillment center for Rent the Runway in Texas while traveling to New York to help with implementing and streamlining processes to be more efficient in their operations.
Juan is happily married to his wife, who he has been with for 12 years. They share a 10-year-old son together, as well as a puppy (his little brother) who is 9 months old. When Juan is not working, he enjoys staying busy with all his son's sports and activities.
When asked about accepting this new role, Juan commented "My goals for my new position here are to: build and establish a strong team with a leadership pipeline; develop a trusting and effective relationship with our customers; ensure we have adequate communication and execution of company goals including safety, KPIs, and financial metrics; and to continue engaging and inspiring a growing workforce that promotes a great culture, making TSG the #1 company to work for."
We have no doubt that Juan will be able to accomplish this, and so much more!
Congratulations on your new role, Juan!
---
The Shippers Group was founded in 1901 and today employs over 1400 associates nationwide. For more information on The Shippers Group, visit our services page.