The Shippers Group is excited to announce the newest addition to our team – Keith Singleton as the General Manager for our Packaging Facility in Jonesboro, Georgia!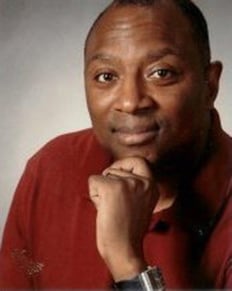 Keith brings over 20 years of logistical experience with a broad background in all aspects of warehousing, distribution, and packaging. As a Gulf War Veteran, his experience also includes serving as a Commissioned Officer for the United States Marine Corps. Keith holds a Master of Science Administration from Central Michigan University and has been certified in Green Belt Six Sigma and APICS. He also holds a Diversity and Inclusion Certificate from Cornell University.
In his new role as General Manager, Keith will be responsible for overseeing the packaging operations and managing the relationship with our customer. He will be instrumental in motivating the team and leading improvements on process workflows to achieve the site's goals.
As an AAU Basketball Coach with the Atlanta Celtics and a member of the Atlanta Chapter of Council of Supply Chain Management Professionals (CSCMP), Keith is very active in his community. He is also a member of the Alpha Phi Alpha Fraternity, as well as a lifetime member with the Veterans of Foreign Wars (VFW). He resides in the Atlanta area with his wife of 28 years, Melissa, with whom he shares three adult children—Sheena, Keith Jr., and Nicolas. He is also a proud grandfather of two, KJ and Ella. The mantra Keith lives by, "What would you do if you knew you could not fail?" is made apparent by his involvement in several associations and his array of accomplishments.
Commenting on his excitement about the company, Keith shared, "It is a great honor working with a prestigious organization like The Shippers Group. The 100+ years of service speaks volumes about the leadership and the quality of people within the organization. I am honored to be part of the team!"
With his many years of experience in the industry and his focus on teamwork, we have no doubt Keith will drive innovation within the site and continue to deliver service excellence within The Shippers Group Network. We are excited to have Keith on board and look forward to seeing all the impactful ways in which he will contribute to TSG's success!
Welcome, Keith!
---
The Shippers Group is a leading national third-party logistics company headquartered in Dallas, Texas with distribution facilities in Texas, Georgia, Florida, and Virginia totaling 11 locations and over 5.2 million square feet of space. In addition to warehousing and transportation services, the company provides contract packaging and e-commerce fulfillment to the food, consumer goods and automotive industries. The Shippers Group was founded in 1901 and today employs over 1,500 associates nationwide.