The Shippers Group is happy to announce another promotion from within the company. Congratulations to Kurt Wenzel who was recently promoted to Director of Operations!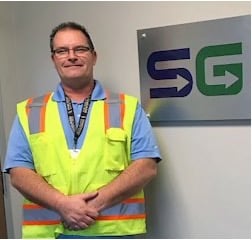 Kurt has worked for The Shippers Group for almost 10 years and has over 30 years of experience in the warehousing and logistics industry. Starting as a forklift driver while in school, Kurt has worked his way up from the supervisory ranks to General Manager, and now Director of Operations. In his new role, Kurt will be responsible for overseeing operations and managing relationships with our customers at the Wintergreen 1, Wintergreen 2, and Gretna facilities. With the help of the Assistant General Manager, Kurt will continue to serve as the General Manager for the Wintergreen 1 site.
Kurt brings a vast amount of 3PL leadership and experience to our operations. We have no doubt that he will continue to drive service excellence within his new role.


Congratulations, Kurt!
---
The Shippers Group is a leading national third-party logistics company headquartered in Dallas, Texas with distribution facilities in Texas, Georgia, Florida, and Virginia totaling 11 locations and over 5.2 million square feet of space. In addition to warehousing and transportation services, the company provides contract packaging and e-commerce fulfillment to the food, consumer goods and automotive industries. The Shippers Group was founded in 1901 and today employs over 1,500 associates nationwide.