A recent ceremony was held at our Headquarters location in Hutchins, TX to congratulate Maria Nunez on being awarded The Shippers Group's "Office Associate of the Year" for 2019.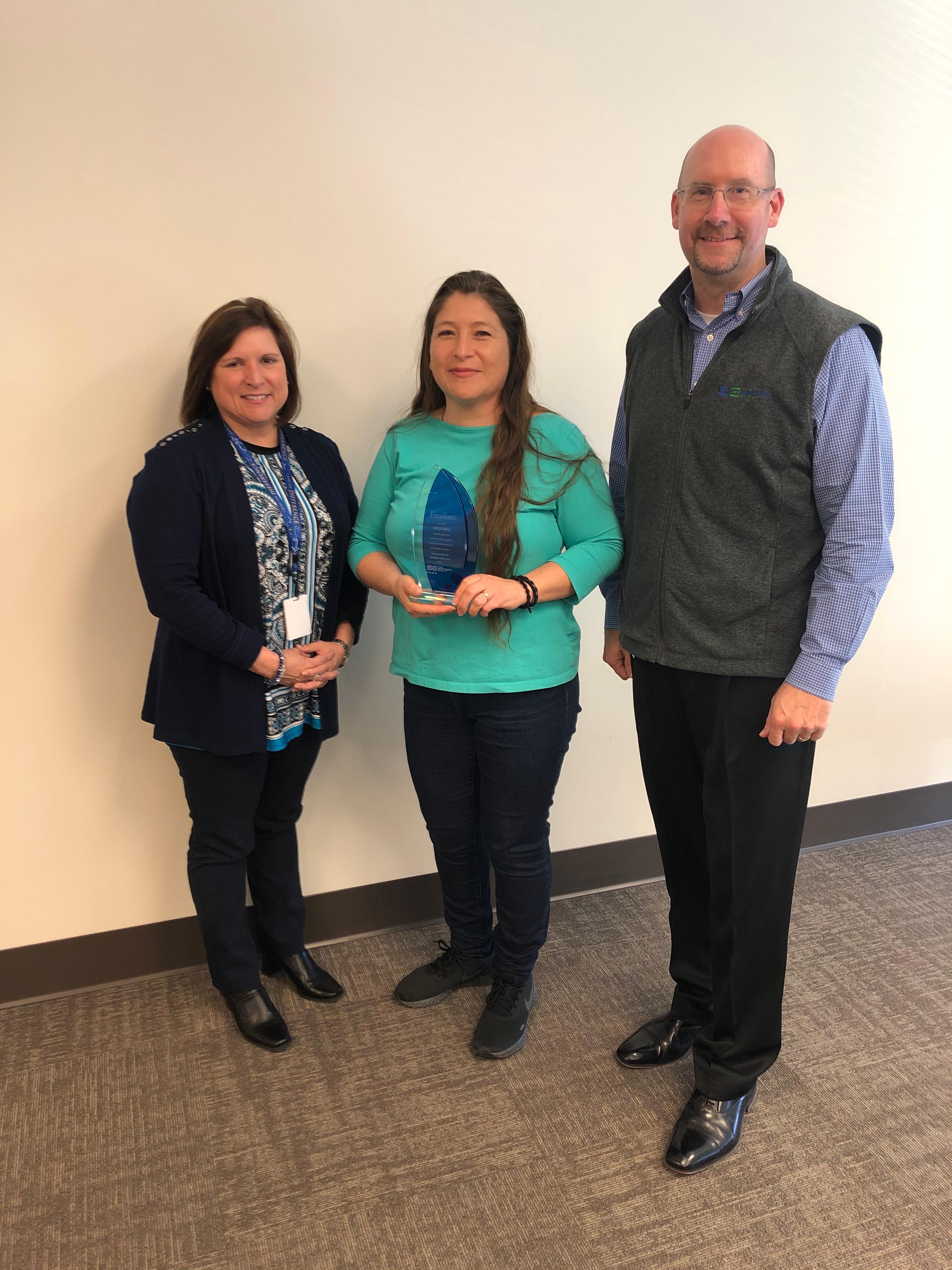 Presenting the award was President, Rob Doyle, and V.P. of Human Resources, Diane Villafana. With Maria's award, Diane commented: "In her CSR role she has been applauded by our customers for her outstanding service and being calm under pressure. Her coworkers know she can be counted on with help, especially navigating the system with experience. Maria always has a friendly face, she's fun to speak with, and Shippers knows she can be counted on in her role."
Maria is a Customer Service Representative who has been with The Shippers Group for 26 years. Within her years at Shippers, she has helped with numerous start-up locations, worked at about 4 different locations, and assisted with seasonal projects for customers. Her direct supervisor, Carina Urquiza, shared that she is "very much a team player and helps out when she can. She is very dependable and very detail oriented…She is just an all-around kindhearted, sweet woman."
While working at Shippers, Maria has managed to stay involved in her children's extra-curricular activities – most specifically Boy Scouts. She does a lot of volunteering with the Scouts to help raise money for the organization. Her son, who is now in the Army, and her daughter, who is a junior in high school, both have made it to the highest scout.
Maria is a valued teammate here at The Shippers Group. She brings light and peace of mind to those around her. Even the customer account she works on refers to her as "All-Star Maria."
Congratulations, Maria, on your well-deserved award!
The Shippers Group is a leading national distribution company with 12 operations in 5 states. The company employs about 1,200 associates and is committed to training and developing associates like Scott Goolsby to have long and successful careers at The Shippers Group. For more information on current career opportunities with The Shippers Group, visit our Employment page.