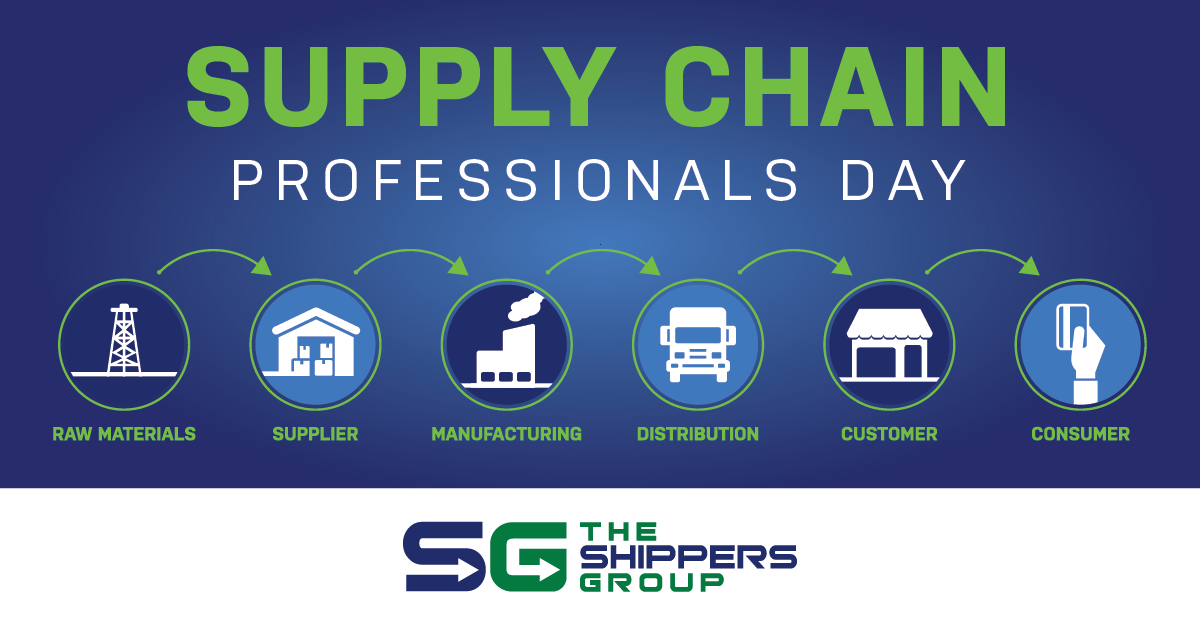 The Council of Supply Chain Management Professionals has chosen May 21st to recognize professionals in the Supply Chain Industry. CSCMP is the world's premier supply chain management association dedicated to connecting, developing and educating logistics and supply chain management professionals through out their careers. The Shippers Group is a proud member of CSCMP and is happy to honor everyone involved in the supply chain industry.
Mike Mora is one of TSG's Emerging Leaders. As a young professional, Mike had this to say about careers in the Supply Chain industry, "I believe the Supply Chain industry is a major artery for global economic growth and success. Choosing this profession opens endless opportunities in many diverse industries which you can see tangible result around the world. When you walk into any retailer and notice a product that you've touched you feel a sense of achievement knowing that the customer was depending on you to get it to that point." CSCMP has chosen this day to spread the word and shed some light on why working in supply chain can be a great option.
For more information about Careers in Supply Chain at The Shippers Group, please visit our careers page.