To celebrate National Hispanic American Heritage Month, a few TSG associates were asked to share their heritage and the importance of this month. Today, we are featuring Melissa Sotomayor, General Manager at our Orlando facility.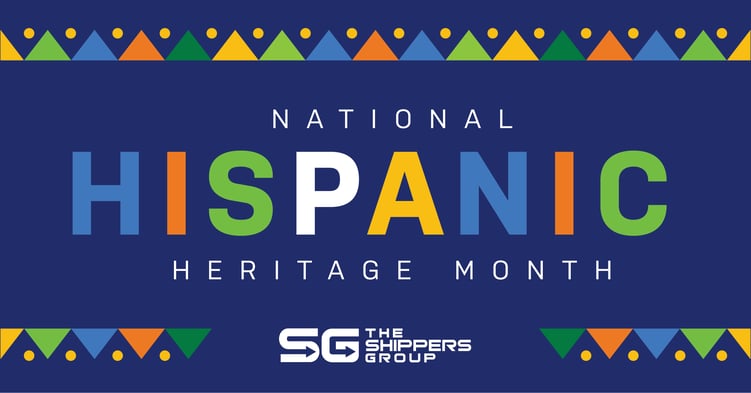 Puerto Rico, "La Isla del Encanto!" (The Enchanted Island). Located between Dominican Republic and the Virgin Islands is a small island just over 5,000 square miles with a population of just over 3 million people. The way of life in Puerto Rico is colorful and diverse with an ethnic background of Spaniard, African and Taino Indian making up the heartbeat of the people. With such diversity, music, art, food, folklore and hospitality ranges across the island like an enchantment that brings us all together. El Jíbaro ("hillbilly") passes down the ancient stories of generations past to maintain the island's culture as expressed through its people. Hospitality as thought in Puerto Rico, is that of friendliness and warmth as the entire country is regarded as one big family with every door being open to strangers for a meal or drink of Ron Caña, Puerto Rican "moon shine", to past time in remembrance of true Puerto Rican culture. One of the most notable songs in Puerto Rico is En Mi Viejo San Juan by Noel Estrada. The song speaks about the nostalgia of leaving our beautiful home island to a big nation but knowing that your heart still resides in Puerto Rico awaiting it long return.
Leaving my home and everything I grew to know at the age of eighteen, I came to the United States of America bright-eyed and full of unknown. A naïve Hispanic-speaking young woman joined the U.S. Army with the belief of being a part of something bigger. Keeping my roots and culture near and dear to my heart, the mentality was to represent my island with dignity and grace while proving I belong in this great nation. The meaning of Hispanic Heritage month in America has given me the opportunity to celebrate and educate others about Puerto Rican culture and my family's personal traditions. For example, each year after Thanksgiving, my mom's side of the family gets together and prepare over seven hundred "pasteles", a typical Holiday Puerto Rican dish, and gift them to all friends and family. This is one of the many traditions that I have brought with me as my household and I prepare "pasteles" and give to our neighbors and friends. During this month of Hispanic Heritage, my husband and I teach our children all there is to know about our upbringing through various dances and songs. My heritage being passed down to my children and future generations drives me to continue to teach my island's history to those I encounter. I am truly proud to be Boricua!!!
Stay tuned next week to see another featured blog from one of our valued associates!
---
The Shippers Group was founded in 1901 and today employs over 1400 associates nationwide. For more information on The Shippers Group, visit our services page.