Last Saturday, several TSG team members got together and participated in the 2022 Komen Dallas North Texas MORE THAN PINK Walk. Dressed head to toe in pink, these warriors came together as ONE to help fund research, increase access to care, support our communities, and commit to action.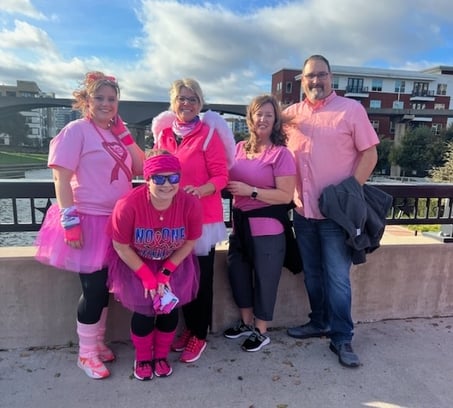 Our Dallas team demonstrates just one of our many Shippers Gives Back commitments by participating and raising funds for this Walk every year. With breast cancer being the second most common cancer in women (second to skin cancer), almost everyone has been affected by the disease in some way. Whether you are fighting, supporting, or honoring those we have lost, this Walk is made up of a community that understands the impact we have when we raise ONE more dollar, share ONE more story, and go ONE step further.


About Susan G. Komen Organization – Susan G. Komen is the only organization that addresses breast cancer on multiple fronts such as research, community, health, global outreach, and public policy initiatives in order to make the biggest impact against the disease. In 1982, the organization was founded on the promise to a dying sister that she would do everything in her power to end breast cancer forever. What started with $200 and a shoebox full of potential donors, the organization has now grown into the world's largest nonprofit source of funding for the fight against breast cancer.
To date, they've invested more than $3.3 billion in groundbreaking research, community health outreach, advocacy, and programs in more than 60 countries. Their efforts have helped reduce deaths from breast cancer by 40 percent between 1989-2016, and these efforts won't stop until their promise is fulfilled.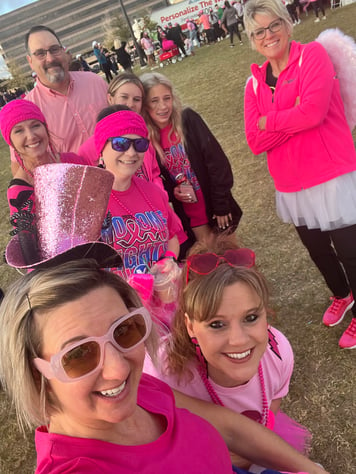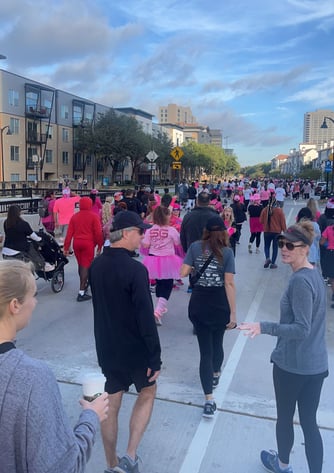 ---
The Shippers Group is a leading national third-party logistics company headquartered in Dallas, Texas providing supply chain support to brand leaders and market innovators in industries including food and consumer packaged goods. With food-grade multi-client and dedicated distribution facilities in the United States, The Shippers Group provides supply-chain solutions with outsourced warehousing, transportation, contract packaging, and e-commerce fulfillment services. Since 1901, The Shippers Group has relied on core values of integrity, innovation, excellence, and safety to grow customer relationships, focus on continuous improvement, and engage sustainable business practices that deliver results. More information is available at www.theshippersgroup.com.