3PL warehousing companies are seeing a spike in demand for storage and other services as Amazon limits shipments from third-party sellers into its distribution facilities. Amazon sellers are seeking to find new storage facilities for goods as Amazon makes room for the upcoming holiday season and continues to reengineer operations to better respond to increased demand of essential goods during the COVID crisis.
Hugh Tait, Senior VP of Customer Solutions at The Shippers Group had this to say about the recent impact, "We have seen an uptick in the number of leads from FBA sellers who are looking for temporary storage of their goods before sending them to Amazon distribution centers." Most goods are floor-loaded on ocean containers and require the third-party warehouse to unload the goods onto pallets, receive them into inventory, store goods, process orders for delivery to Amazon, and then ship them to Amazon when space is available at their DC. A recent CNBC article addresses the recent changes at Amazon and how they are impacting third-party sellers.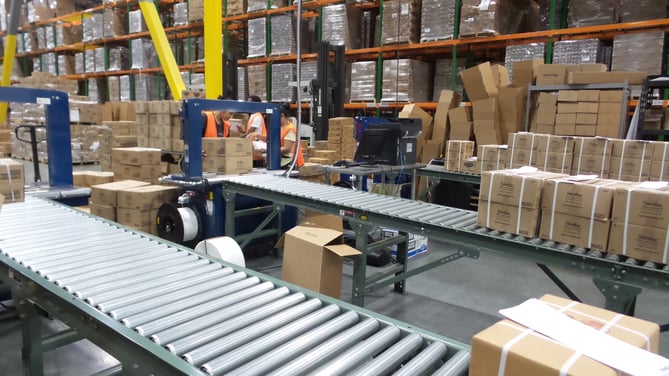 Some sellers are also interested in other services such as pick-n-pack, kitting, and labeling to fulfill orders by merchant (FBM) shipping small parcels direct to consumers. The Shippers Group is a leading national 3PL warehousing company providing traditional warehouse and fulfillment services to meet the growing demand of consumers' ordering online. With flexible labor for each picking and systems interfaces to enable scalability, The Shippers Group is leading the way in services that meet the needs of today's sellers and consumers.
---
The Shippers Group is a leading national third party logistics company located in 6 states. In addition to 3PL warehousing services, the company also provides contract packaging, ecommerce and transportation management services. To learn more about all of the services offered by The Shippers Group, click here.