Did you know that September is National Preparedness Month? Since 2004, the month of September has been designated as National Preparedness Month and seeks to raise awareness about the importance of preparing for disasters and emergencies that could happen at any time.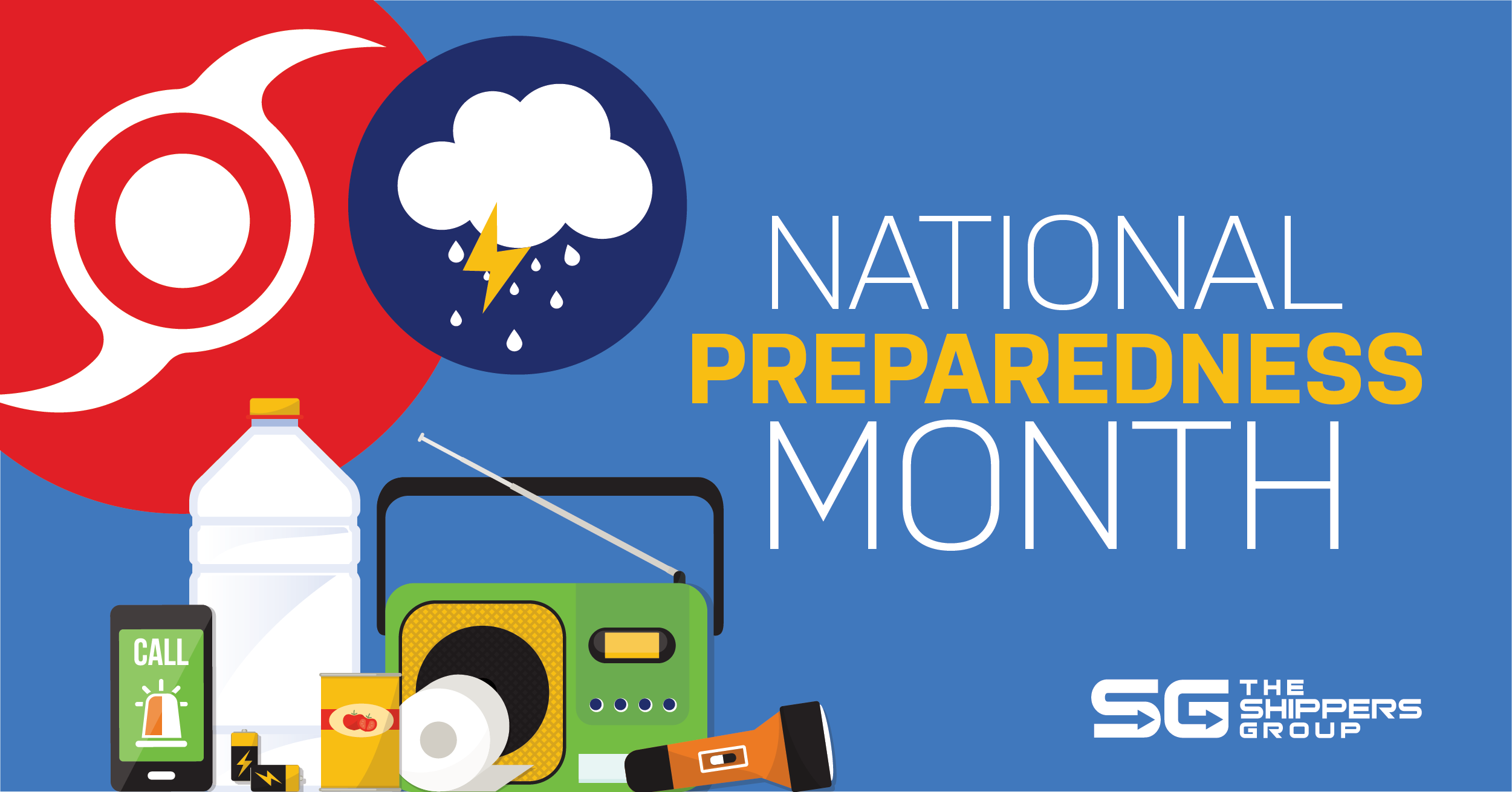 The theme for 2022 is "A Lasting Legacy." The life you've built is worth protecting. Preparing for disasters allows you to create a lasting legacy for you and your family.

Every part of our nation faces the threat of disaster – whether it be hurricanes, tornadoes, floods, or wildfires. While many emergencies are unpredictable, those who are unprepared are the most vulnerable and bear the most significant impact. That is why it's important to review your emergency action plans and make sure they are current.
Ready
, a National public service campaign created to help Americans prepare and respond to both environmental and man-made disasters, breaks down each step to help you become prepared for any situation.
If disaster strikes, it's important to have a plan in place to make sure you, your family, and your pets are taken care of. There are a number considerations when making your emergency plan, including communication channels, location, evacuation routes, and more. Click here for a template to create your own Family Emergency Plan from

Ready

.
Build a Kit
Your Disaster Supply Kit will help ensure that you and your family will have necessary items in the event of an emergency. Here are some items to consider adding to your kit:
Water

Food

Battery-powered or hand crank radio

Flashlight

First Aid Kit

and more!
Tip: Don't forget about your pets, too! Be sure to have wet food on hand to help prevent dehydration for your furry family members.

Low and No Cost Preparedness
Preparing for a disaster doesn't have to break the bank. Take a look at a number of resources and tips to help you prepare at low or no cost from Ready here.

Financial Preparedness
Being financially prepared and organized will help you navigate the aftermath of a disaster with more ease. Consider reviewing and gathering important financial, insurance, medical, and other records to begin the recovery process quickly and efficiently.

Evacuation
There are a number of emergencies that may require you to evacuate and it's important to consider how to be best prepares before, during, and after. Click here for some helpful tips and suggestions to prepare for an evacuation.

Shelter
During an emergency, severe weather event, or man-made disaster, you might be required to seek protection and shelter. Depending on the situation, you may shelter in your home, go to a mass care shelter, or shelter where you are. Click here to read about the different kinds of sheltering and what is best suited for different situations.
For more information on steps you can take to be prepared for disasters and emergencies, visit:
https://www.ready.gov/
.
---
The Shippers Group is a leading national third-party logistics company headquartered in Dallas, Texas with distribution facilities in Texas, Georgia, Florida, and Virginia totaling 10 locations and over 4 million square feet of space. In addition to warehousing and transportation services, the company provides contract packaging and e-commerce fulfillment to the food, consumer goods and automotive industries. The Shippers Group was founded in 1901 and today employs over 1,500 associates nationwide.