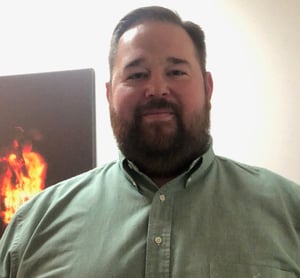 The Shippers Group is proud to announce the promotion of Trey Muggley to Director of Dallas Operations. In his new role, Trey will oversee operations of two multi-client distribution facilities in Dallas, Texas.
Having spent his career in logistics and third-party warehousing, Trey has managed large big-box single customer facilities and multi-client public warehouse operations. For the past five years, Trey has successfully lead TSG's Forney Road operation with focus on process improvements and high standards for productivity gains and customer service. Because of Trey's efforts, he has been rewarded by a team of dedicated associates and facility of loyal customers.
When asked about his goals in the new role, Trey said, "My goal is to create a campus environment for the Wintergreen facilities in order to share labor and maximize efficiencies." Mid-year The Shippers Group will open a brand new distribution facility next door to the current facility on Wintergreen Road in Hutchins, Texas just a few miles south of downtown Dallas. Trey is busy planning the layout and start-up of the new center focusing on ways The Shippers Group can maximize efficiencies of labor and storage capacity in the new campus.
Away from work, Trey enjoys time at the beach and at the lake as well as hunting and fishing.
The Shippers Group is a leading national third party logistics company whose mission is to provide the ultimate supply chain experience by Understanding, Delivering and Improving services that meet our customers needs. Working to be the first choice of supply chain partner spanning across several industries from Food and Consumer Goods to Automotive, The Shippers Group is providing warehousing, transportation, contract packaging and ecommerce services in 11 locations totaling over 4.5 million square feet of space nationwide.
To contact us or request a quote, please click here.