The Shippers Group is excited to announce the promotion of Yadira Day as General Manager of our Grand Lakes facility in Grand Prairie, TX!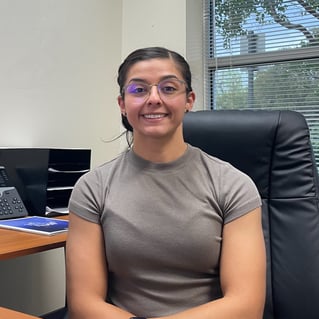 During her impressive first year here, Yadira previously held the position of Operations Manager at two of our facilities, while providing assistance to our other sites as a member of the TSG 'Tiger Team' – which entailed traveling to other sites to assist with start-ups and operation efficiencies. Her experience on the Tiger Team has allowed her to work with several different management teams and learn about other TSG accounts. Through these different positions, Yadira has gained the knowledge to be able to provide support wherever is needed and the skillset to prepare her for this next step in her career.
John Dennington, Sr. VP Operations, commented on her capabilities saying, "Yadira brings more than 12 years of operational experience to The Shippers Group and excels in the area of team development. Her management style has been well received and recognized both internally and externally by our customers. We look forward to the leadership she will bring to the Grand Lakes team."
"As General Manager, my goals are to provide quality service, strengthen our relationships with our customers, continue to develop my team to prepare them for their next steps, and enhance our collaboration with other TSG sites," said Day.
About Yadira:
Yadira was formally studying to be in the nursing/medical field. After a temporary job in warehousing, she decided logistics was her calling and pursued business management instead. When Yadira is not in the office, she loves spending time with her wonderful husband, Kyle; their 3 girls - Arianna 13, Blake 4, and Riley 2; and their three dogs - Arlo, Charlotte, and Penny. She also enjoys running and working out, and just recently completed her first half marathon last year. She also plans to add another race t-shirt to her collection by completing the Ft. Worth Cowtown half marathon in February of next year! When she's not running behind the girls or running for fun, she likes to relax with a good mystery novel.
Please join us in congratulating Yadira in her new role!
---
The Shippers Group is a leading national third-party logistics company headquartered in Dallas, Texas providing supply chain support to brand leaders and market innovators in industries including food and consumer packaged goods. With food-grade multi-client and dedicated distribution facilities in the United States, The Shippers Group provides supply-chain solutions with outsourced warehousing, transportation, contract packaging, and e-commerce fulfillment services. Since 1901, The Shippers Group has relied on core values of integrity, innovation, excellence, and safety to grow customer relationships, focus on continuous improvement, and engage sustainable business practices that deliver results. More information is available at www.theshippersgroup.com.