Aligned with our mission to provide the ultimate supply chain experience by continuously improving services that meet our customers' needs, we are excited to announce the newest addition to The Shippers' Team, Anthony Alexander! Anthony has joined our team at Wilmer as the site's Industrial Engineer, helping to make even more advancements in our site's efficiencies and capabilities.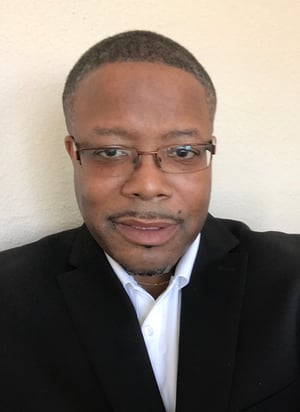 With a Bachelor of Science in Manufacturing Engineering, Anthony graduated from the University of Wisconsin-Stout and is Lean Six Sigma Green Belt certified. He holds over 32 years of experience in the industry with a focus on the fields of Industrial Engineering, Logistics/Supply Chain Automation Engineering, and Logistics/Supply Chain Operations Management.

As the Industrial Engineer for the Wilmer site, Anthony will be introducing some of his past skills to the facility to pursue improvements, technological advancements, and automotive solutions. "I am pleased to join the Shippers Team and am looking forward to helping grow the business. I hope to help an already productive facility squeeze some more juice out of the efficiencies, throughput, cost savings, and more," said Anthony.

About Anthony: Anthony is from Madison, Wisconsin where he resided until 2003 when he moved to the Dallas Fort Worth area. Anthony was quite the athlete growing up and even had the opportunity to try out for a professional football team. His love of sports is still strong and is a diehard fan of The Wisconsin Badgers, the Steelers, Pirates, Penguins, and Sixers/Golden State.
Welcome to the Team, Anthony!
---
The Shippers Group is a leading national third-party logistics company headquartered in Dallas, Texas providing supply chain support to brand leaders and market innovators in industries including food and consumer packaged goods. With food-grade multi-client and dedicated distribution facilities in the United States, The Shippers Group provides supply-chain solutions with outsourced warehousing, transportation, contract packaging, and e-commerce fulfillment services. Since 1901, The Shippers Group has relied on core values of integrity, innovation, excellence, and safety to grow customer relationships, focus on continuous improvement, and engage sustainable business practices that deliver results. More information is available at www.theshippersgroup.com.