Once again, The Shippers Group brought back our fan-favorite contest where TSG associates got to share pictures of their pets for a chance to be featured for our National Pet Day post on April 11th and win one of our top 3 prizes!
Each submitted pet entry was posted on our Shippers Group Facebook page, and every "Like/Reaction" on the photo counted as one vote. By the end of the contest, the top three photos with the most votes were our announced as our winners! This year, the dogs had "pawesome" results taking first and second, and two-time honorable mention, Haku the Hedgehog, finally placed receiving 3rd!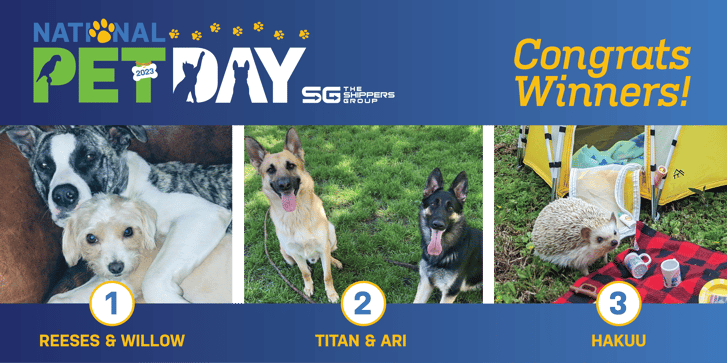 Congratulations to the pet owners Raven Poil (Reeses & Willow) from Corporate, Keyth Flores (Titan & Ari) from Grand Lakes, and Alex Whiteley (Haku) from Corporate. Their pets were all featured on our social post for National Pet Day and their owners received a gift card for their winnings.

Based on the interactions with our contest, it is certain that our associates, their friends, and our social media followers enjoy this annual tradition. Big thanks and a round of "a-paws" to our associates and their friends and family for liking and sharing our contest to make it a success.
If you missed out on the fun, be sure to visit our Facebook page to see all the cute contestants we had!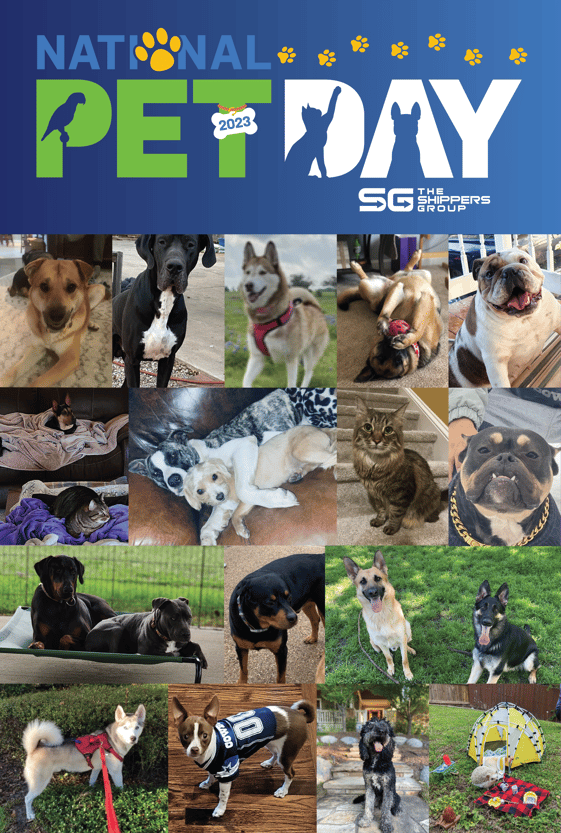 Thanks again to all who participated and voted, and congratulations to our winners!
---
The Shippers Group is a leading national third-party logistics company headquartered in Dallas, Texas providing supply chain support to brand leaders and market innovators in industries including food and consumer packaged goods. With food-grade multi-client and dedicated distribution facilities in the United States, The Shippers Group provides supply-chain solutions with outsourced warehousing, transportation, contract packaging, and e-commerce fulfillment services. Since 1901, The Shippers Group has relied on core values of integrity, innovation, excellence, and safety to grow customer relationships, focus on continuous improvement, and engage sustainable business practices that deliver results. More information is available at www.theshippersgroup.com.