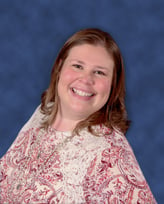 Sarah Sheppard has been promoted to Office Manager in Austell, GA. In her new role, Sarah is in charge of the Customer Service Team in Austell overseeing all systems-related inbound receiving and outbound order processing functions, as well as invoicing and customer and carrier communications.
Prior to her appointment to this role, Sarah joined the Shippers Group in 2012 and since that time has had the opportunity to work in several departments. She began in Jonesboro, GA working as a CSR where she assisted with labor planning, inventory control and account management. She later transferred to our Contract Packaging operation in Jonesboro overseeing labor planning and inventory control. Prior to her recent promotion to Office Manager in Austell, Sarah was instrumental within the IT department providing onsite system support for both Georgia locations.
While working full time, Sarah has been also working on her Associates degree in Business Administration and is near completion of her degree program. In her personal time, Sarah enjoys spending time with her family, especially her husband and three dogs.
The Shippers Group is proud to have dedicated and skilled team members like Sarah. To learn more about our available positions, please visit us here.