The holidays are about sharing, caring, and spreading joy – not only to friends and family, but also to others. We are reminded during this time of year of the impact that giving can have. By giving, we can brighten other's holidays season and make the world a happier and better place.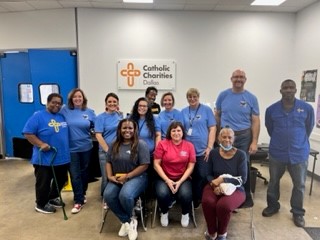 Ben Carson best said it with "Happiness doesn't result from what we get, but from what we give." That is something that we believe and feel in our hearts here at The Shippers Group, and why we are committed to giving back year-round.
One of the many ways we give back is by holding an annual food drive each year at all of our sites to help provide much needed food to our local communities. Our associates always go above and beyond for these events, and this year was just another example of how wonderful and gracious they are!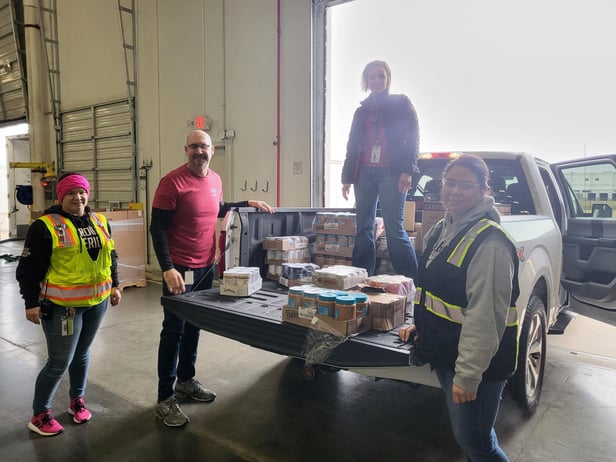 Our amazing team here at The Shippers Group came together to help donate over 1500 pounds of food this year! By partnering with local food banks in Atlanta (Heaven's Gateway Ministries) and Dallas (Catholic Charities of Dallas & North Texas Food Bank), we worked together to ensure local families all had food at their table this holiday season.
During this season of giving, we are grateful for the opportunities to create a meaningful difference in our communities and we are especially grateful for our associates who share in these values!
---
The Shippers Group is a leading national third-party logistics company headquartered in Dallas, Texas providing supply chain support to brand leaders and market innovators in industries including food and consumer packaged goods. With food-grade multi-client and dedicated distribution facilities in the United States, The Shippers Group provides supply-chain solutions with outsourced warehousing, transportation, contract packaging, and e-commerce fulfillment services. Since 1901, The Shippers Group has relied on core values of integrity, innovation, excellence, and safety to grow customer relationships, focus on continuous improvement, and engage sustainable business practices that deliver results. More information is available at www.theshippersgroup.com.