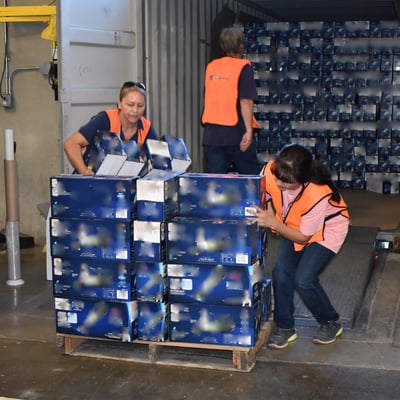 Shout out to The Shippers Group teams who have improved container unload performance! Their hard work has resulted in a 65% reduction in time to unload containers and has enabled them to exceed the customer's goal for unloading time by more than 20%.
How'd they do it? We spoke to Steve Sandoval to find out. Steve is General Manager at The Shippers Group and is part of the team that was able to impact these efficiency improvements. Steve said, "I needed to find a way to off load containers consistently without jamming the dock. We changed our process by introducing a second shift unload team."
By splitting the teams, Steve was able to reduce total head count, utilize the dock more efficiently and put- away product faster. Containers are normally scheduled for unload on a first in basis so when the customer has "hot" containers that need to be unloaded immediately, having a second shift makes unloading the hot containers less disruptive to the normal flow.
Congratulations to Steve and all TSG associates responsible for impacting these positive changes and for your work to continuously improve all aspects of the operations.
To learn more about how The Shippers Group can help your company improve container unloading times, please contact us here.