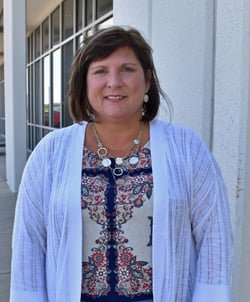 Diane has been working diligently in her capacity as Director of HR and Safety to be the voice of our employees and lead the charge in our efforts to provide a safe work environment for all TSG employees. She believes strongly in developing associates through focused driven training so that they can reach their full potential. It is because of her tireless dedication and advocacy for our employees that we are proud to congratulate Diane Villafana on her recent promotion to Vice President of Human Resources & Safety Compliance at The Shippers Group.
"Diane cares deeply about the well-being of all of our employees which is something that I appreciate, and I also depend on her wise council in our efforts to be the "employer of choice" for current as well as future employees. This is a critical role and we are fortunate to have someone of Diane's caliber heading up our HR and safety efforts as we continue to grow," remarks Rob Doyle, President of The Shippers Group.
For more than 20 years, Diane has worked in Human Resources in the Supply Chain industry for organizations known for their progressive HR divisions dedicated to improving the associate experience. She attended Texas A&M Commerce with a focus on Organizational Development and holds two nationally recognized designations within the Human Resources profession: Professional in Human Resources (PHR) and SHRM – Certified Professional (SHRM-CP).
Diane and her husband Bill of 31 years, enjoys traveling, reading and is a certified Dive Master. Congratulations Diane!